Thanks for hosting Daphne! Check out what everyone else is harvesting over at
Daphne's Dandelions
!
Here's what we harvested this week!
My women's group from church met at my house this week for a potato bar, so I contributed the baked potatoes (not from garden) and scallions...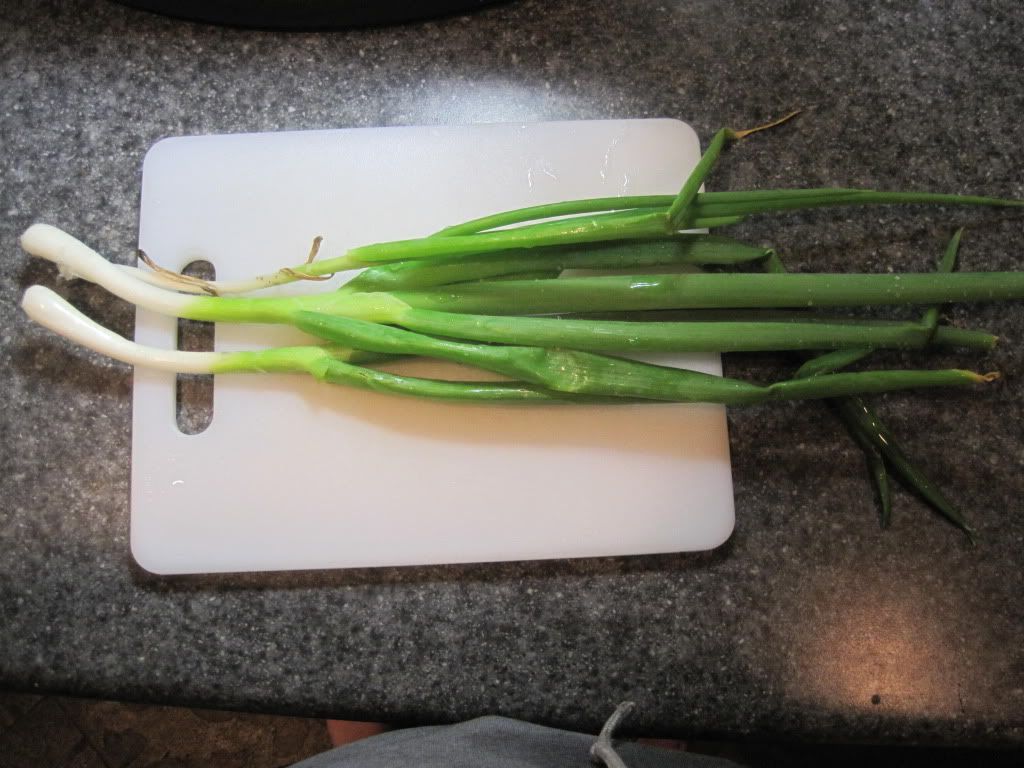 These were a great addition to the potatoes!
It's nice to get to use them even though they've gone to seed!
I had a few more berries this week! They've started to get sweeter as it's gotten a bit warmer.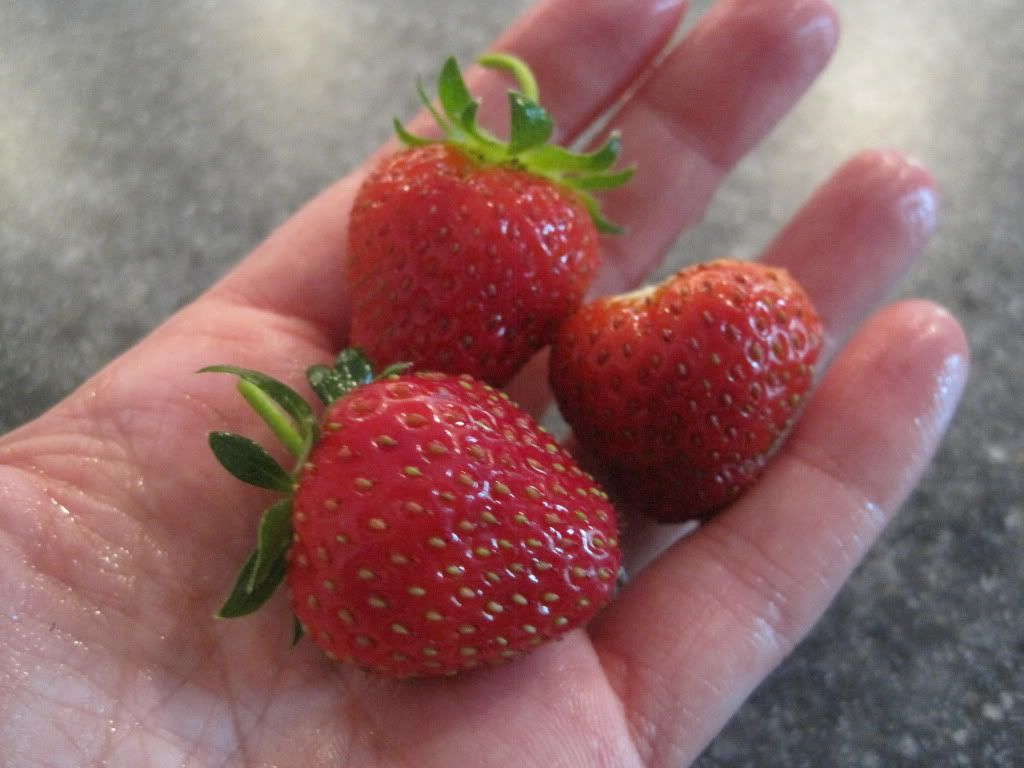 Even though they don't NEED this now, this is probably still one of my favorite ways to eat them... since I have to bring them inside to photograph them, and all... :)
We had a GREAT lettuce harvest this week, and we made some huge salads on Saturday, and have some left in the refrigerator. It was nice to have a full plate worth of food from the garden! We added a store bought tomato to the mix, but not until after I'd taken the picture
I pulled a bunch of radishes to make room for some lettuce transplants... so they went into the salad too!
This salad included our first harvest of SPINACH! My first harvest of it ever. Considering how much I planted, I should have spinach enough to make the neighbors smoothies, and spinach pies, but not much of it did anything. The texture of what we did get was fantastic though!
I even had a little BOWL of berries Sunday!