I meant to post some of this last week, so forgive me, because some of this was from last week as well!
I used some fresh scallions on a delicious baked potato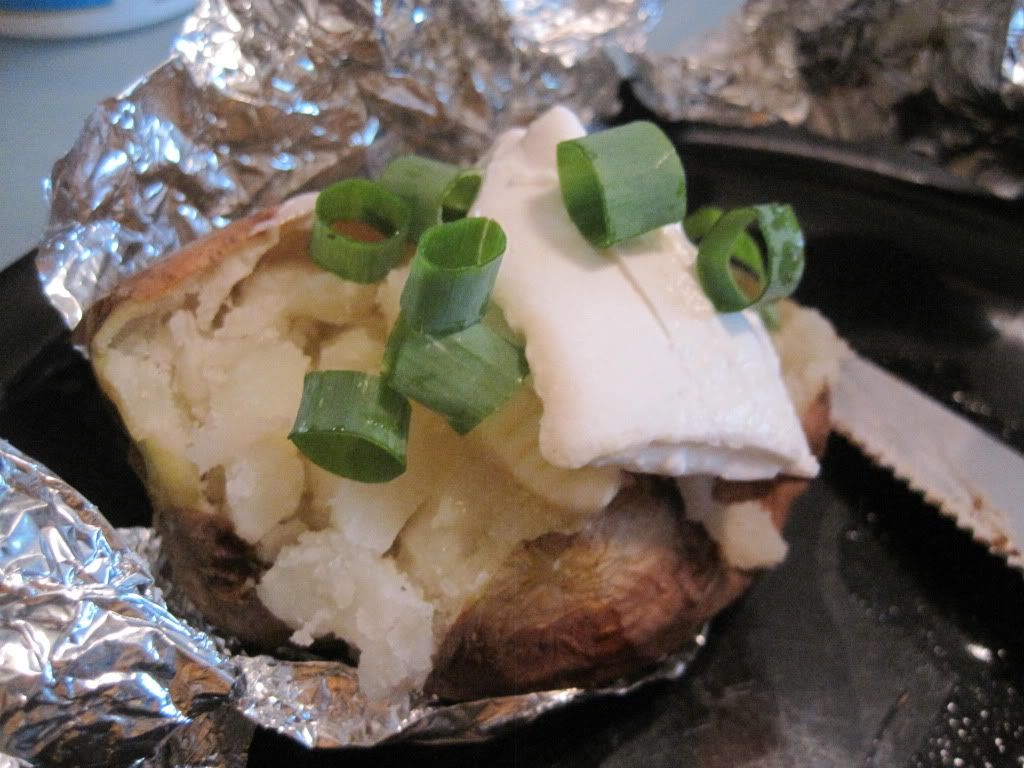 I cut out just about all of the lettuce from the Aerogarden (the only place that's growing DECENT sized lettuce for me. I was going to make a salad for my lunch, when I realized my husband had taken the camera with him to school, and I eat this without getting a picture first. My husband got to eat it in a salad the next day, though it wasn't as crisp as it would have been.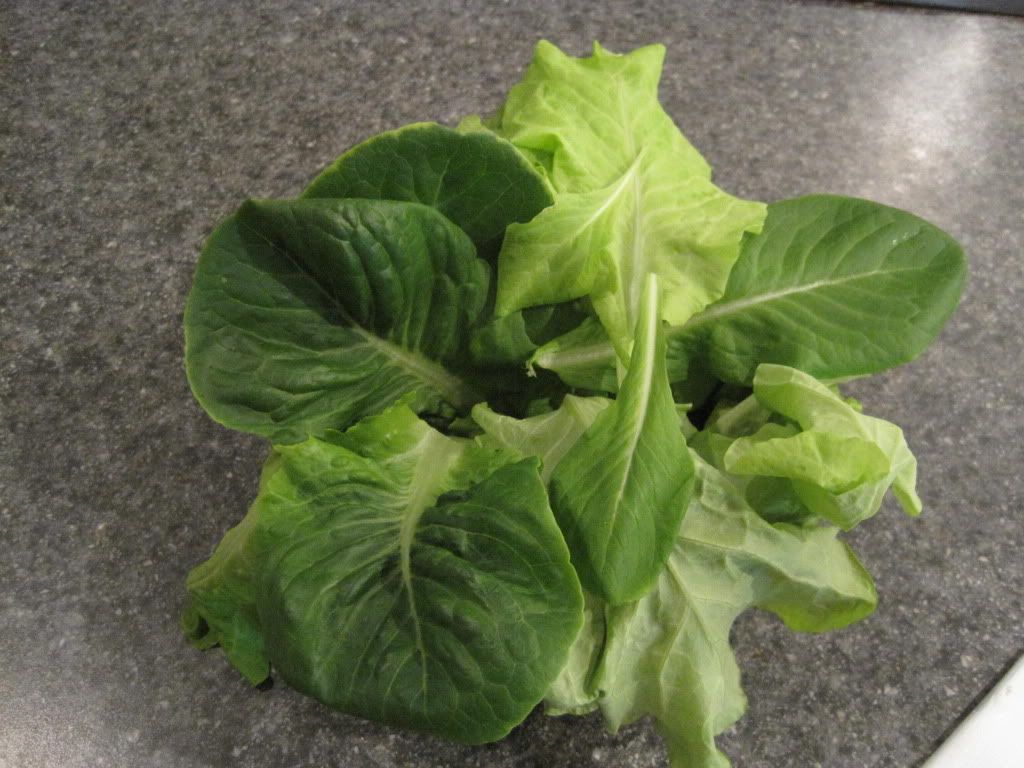 I added these: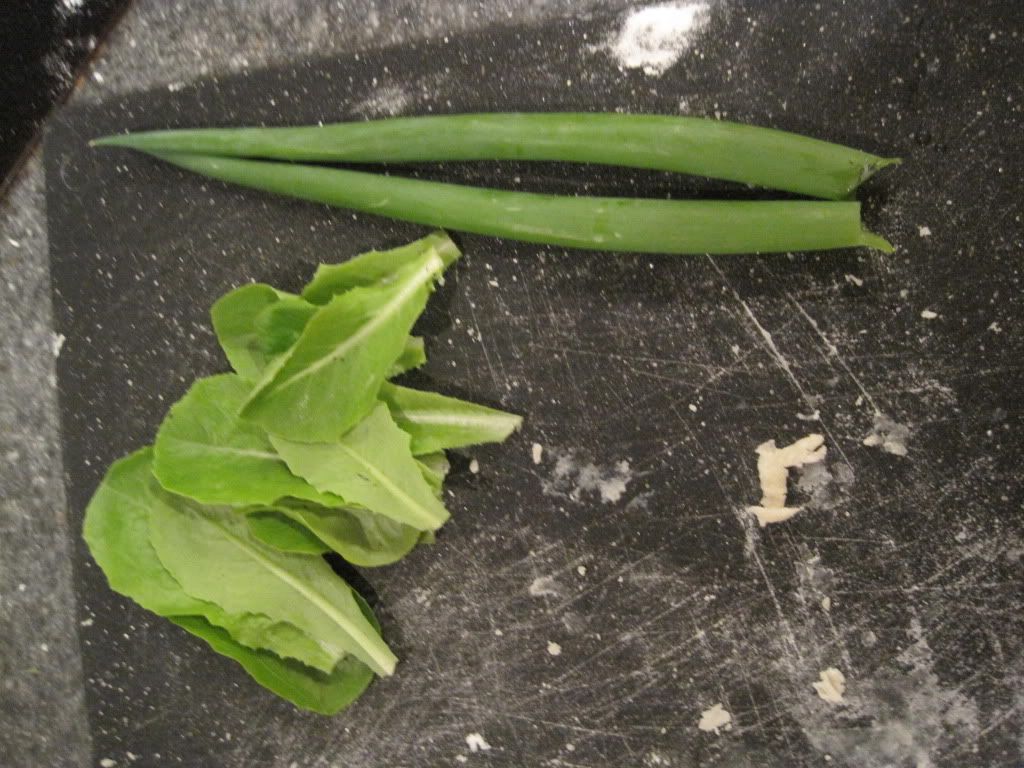 to help make this: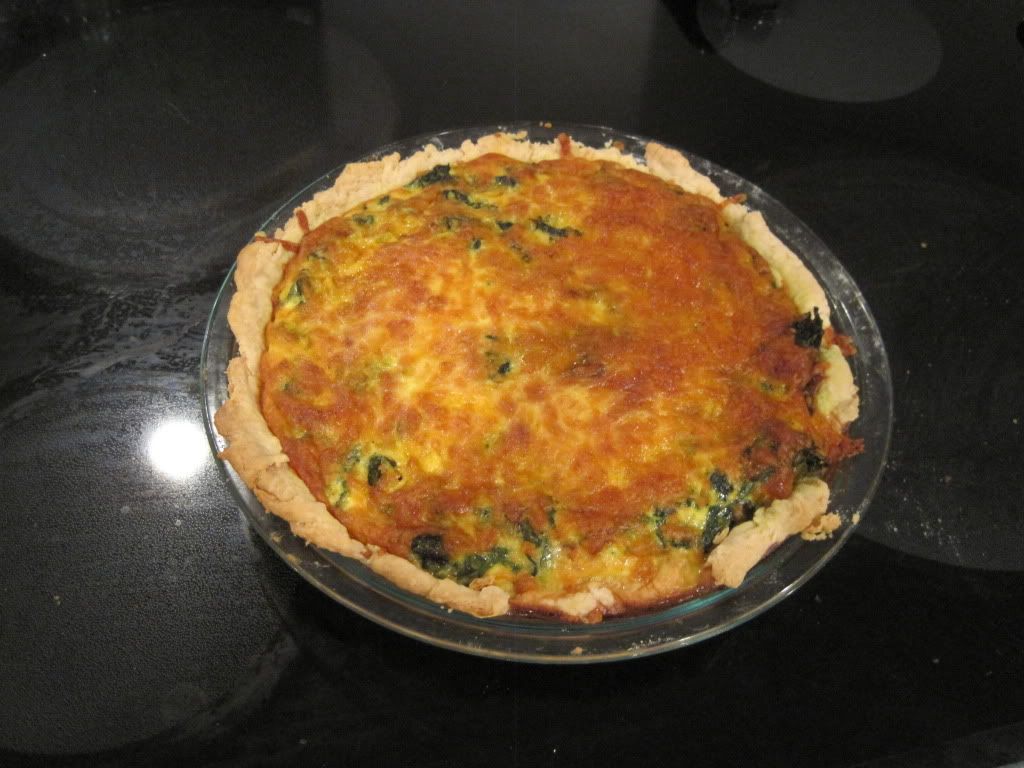 (which by the way, the recipe called for entirely too much spinach, and I'll be remembering that for next time...)
I got my very first radish 4/30. It was a beauty, and the taste was excellent. I had it with just a touch of an asiago parmesan dressing.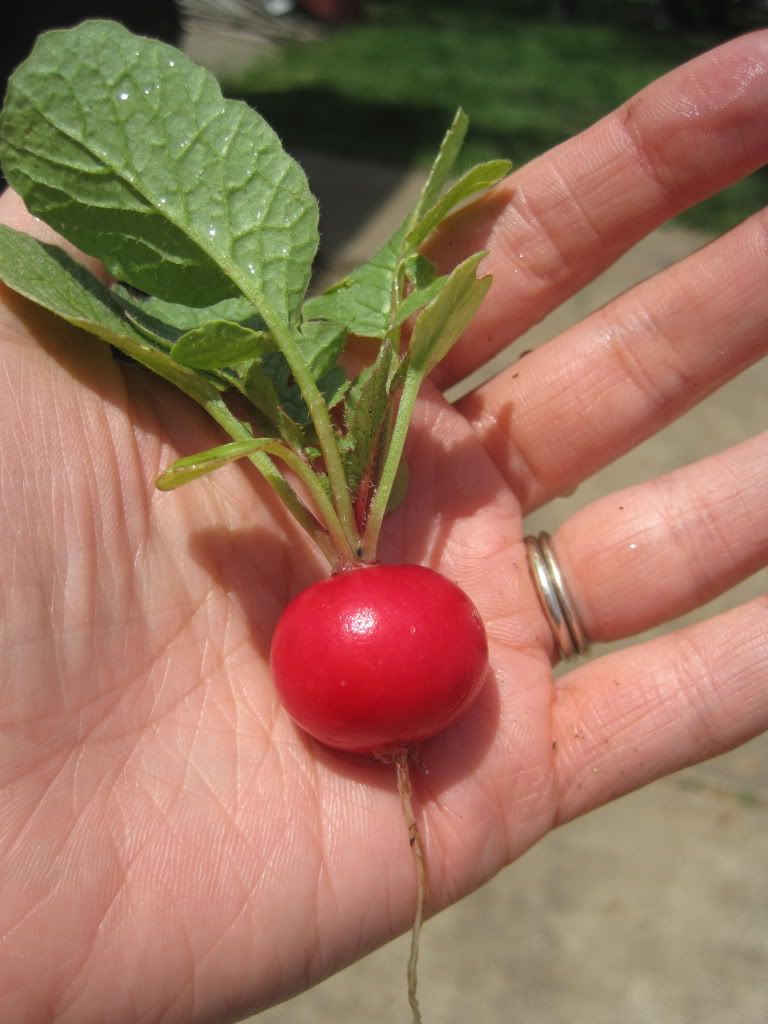 Join in on the fun, and see what everyone else is harvesting from their gardens over at
Daphne's Dandelions
!