I didn't really have much of a harvest this week. I pulled one radish. I also pulled one from Mandi's garden to try it (hers are all ready!)
I did, however, find this little baby growing in the garden when I was doing my morning walk about.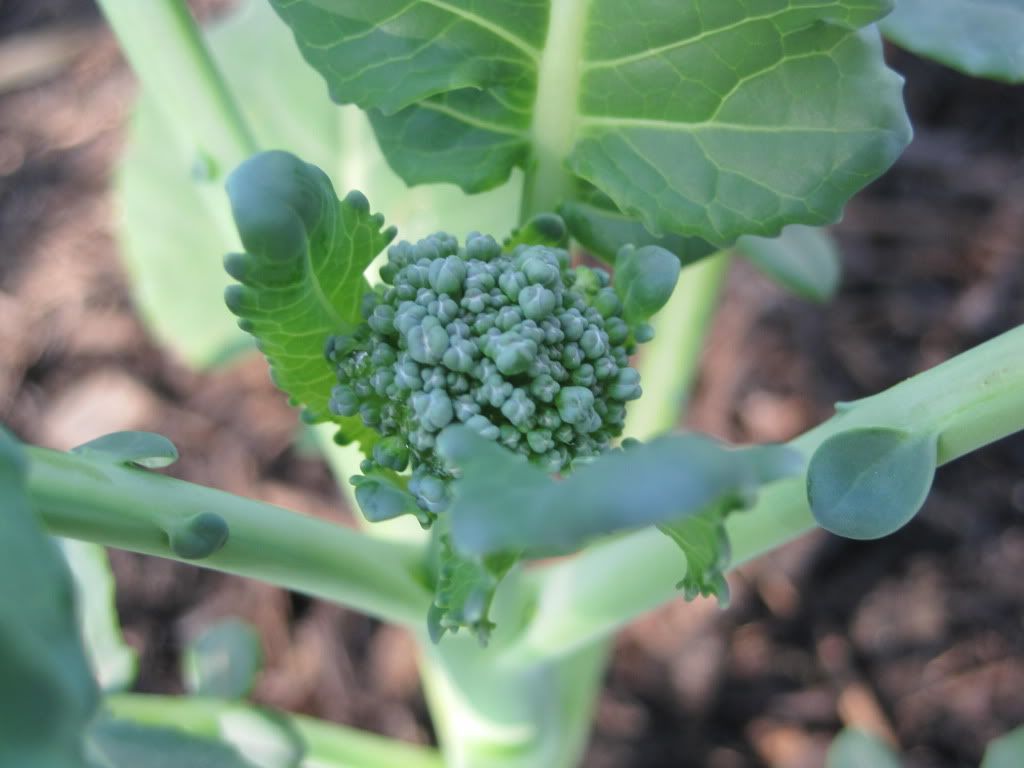 The plant is rather small, and this is perhaps the plant "bolting", but this is my THIRD year planting broccoli, and the very FIRST to see any sort of broccoli head forming. I'm hoping it does well!
I figured it's been a while since I posted about the turtles, and I was out feeding them today, so I decided to share some pictures.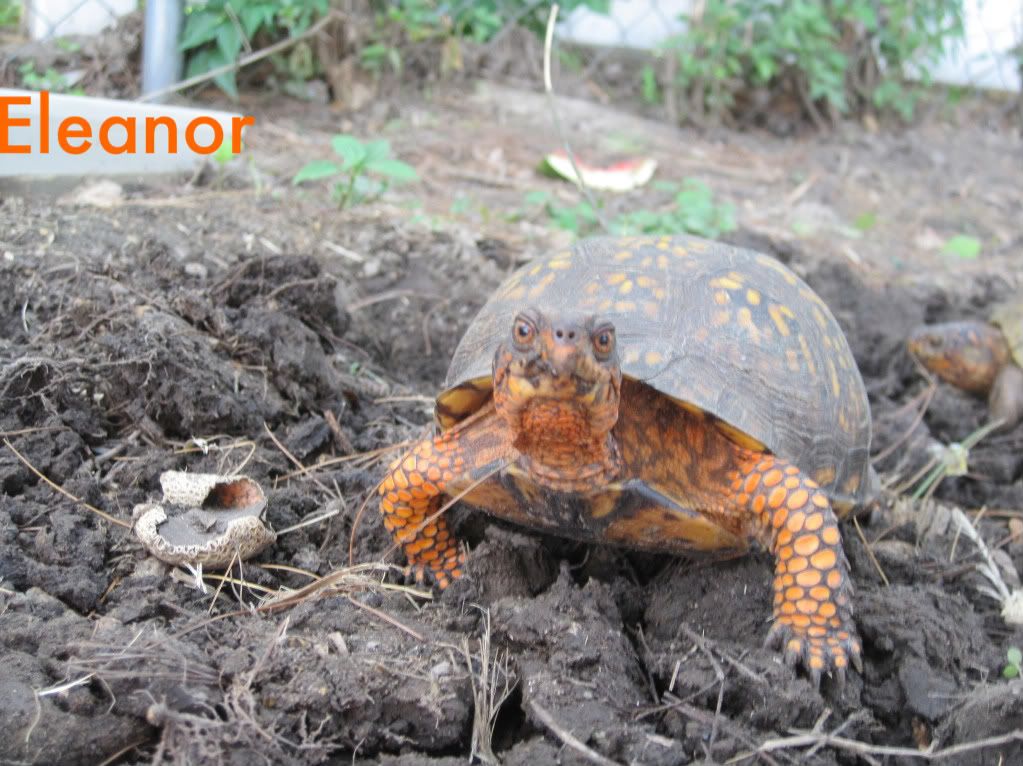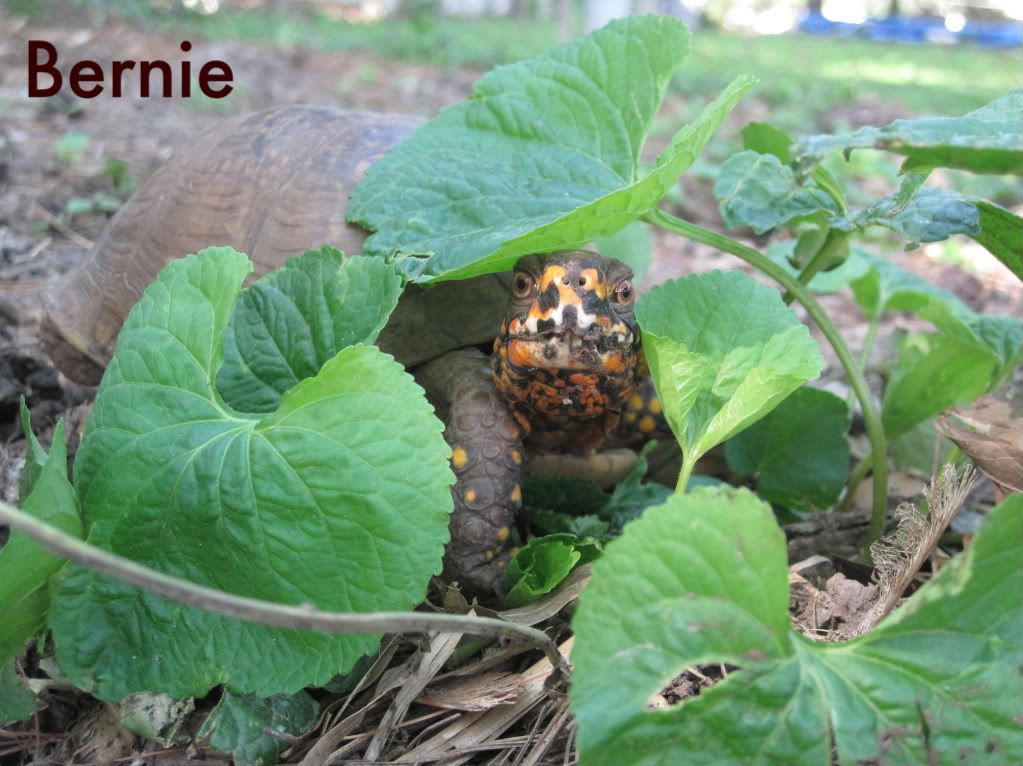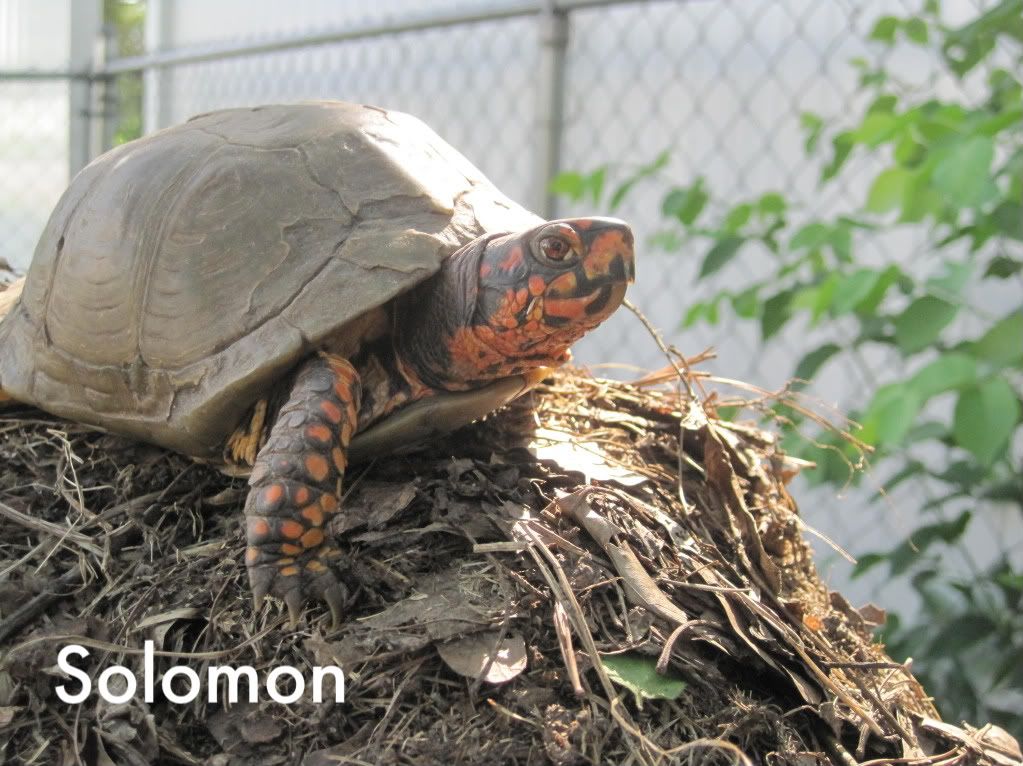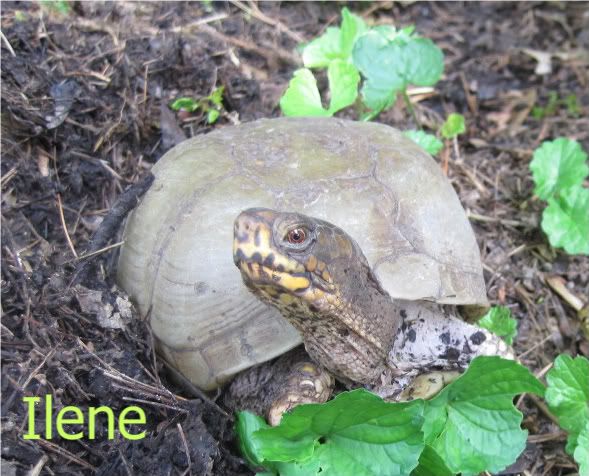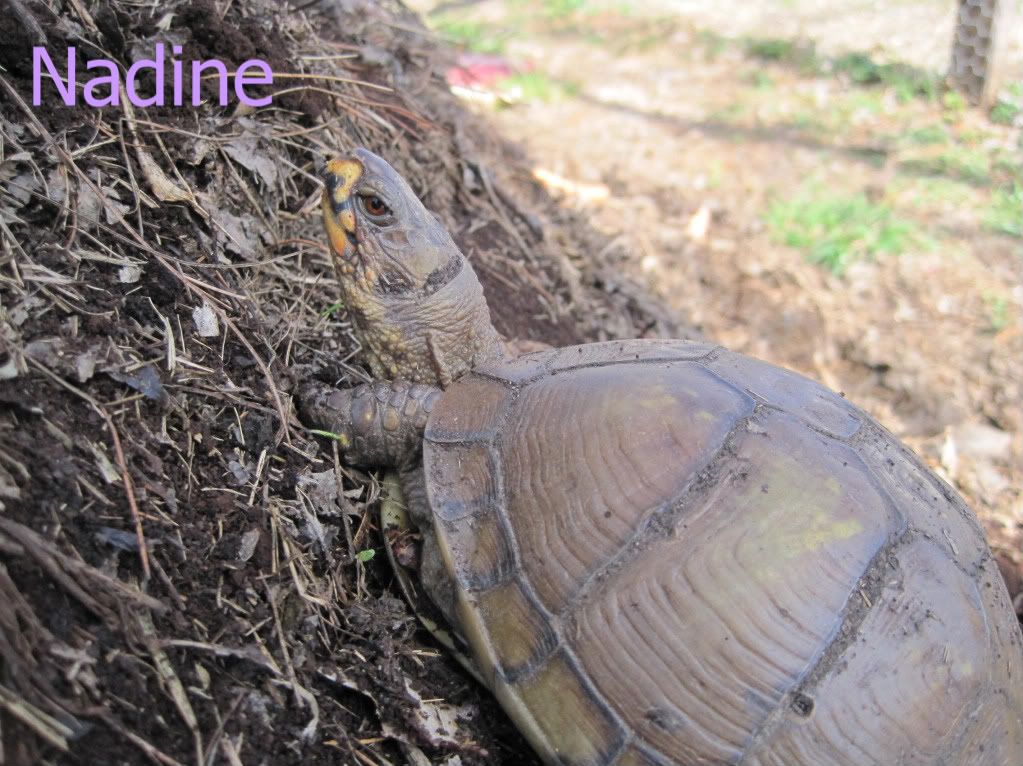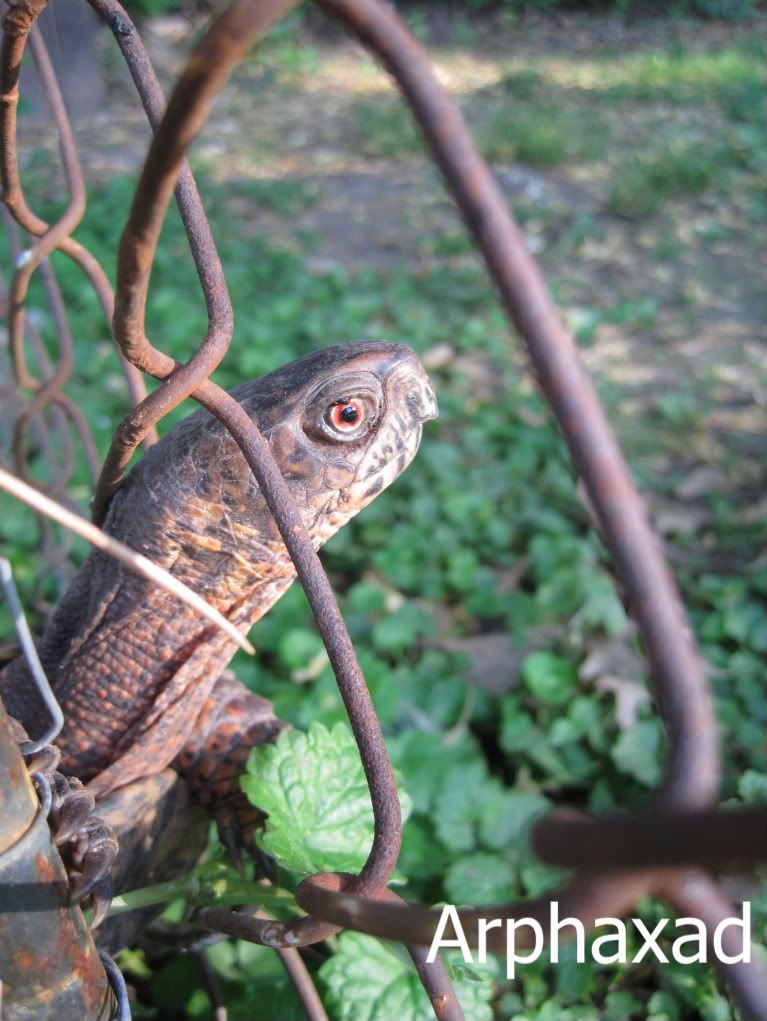 Feeding, as it was today, consists of taking my hand shovel out to the compost/turtle area, and starting to dig around a little. It doesn't take much to draw the attention of Eleanor (our second turtle). She is the least shy, and has a very large appetite. It took no time at all for her to start in on the action, and Bernie (the SHY guy) decided to join in. It wasn't long before Margaret (our first turtle) wanted some worms as well. They eat anything that moves basically. They love earthworms, and will eat all sorts of grubs. They all have their own personalities.
Eleanor the Dinosaur (as close as my husband will get to one anyway...)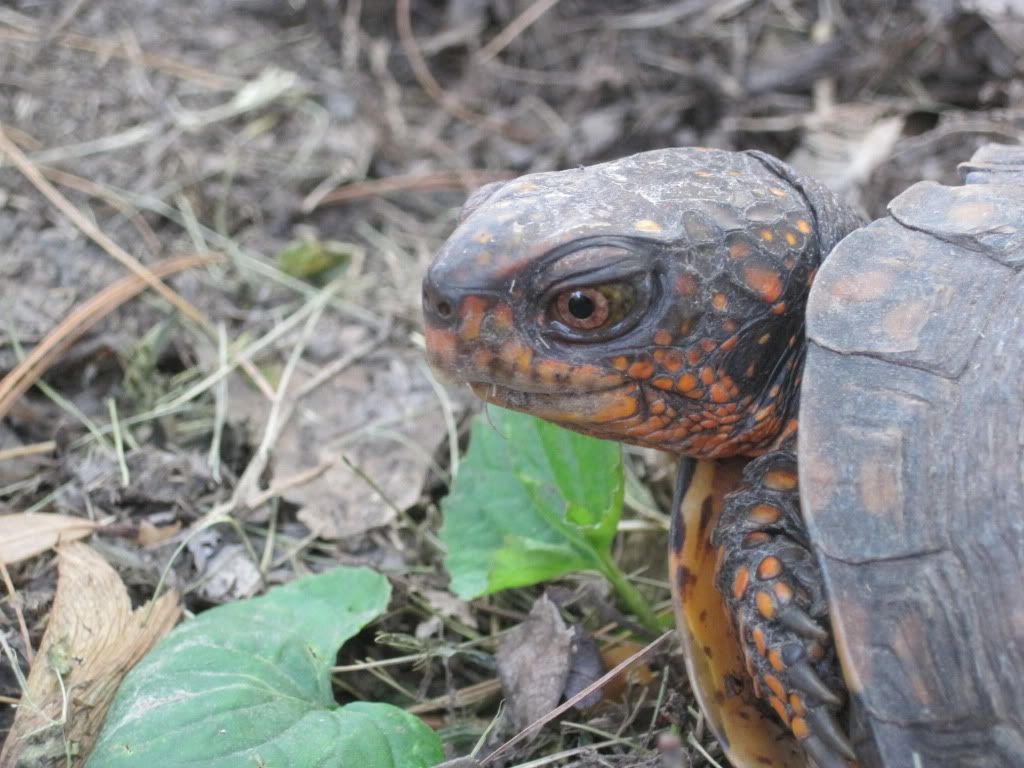 She thinks my fingers are worms... she's very curious
Look at how pretty Solomon's coloring is!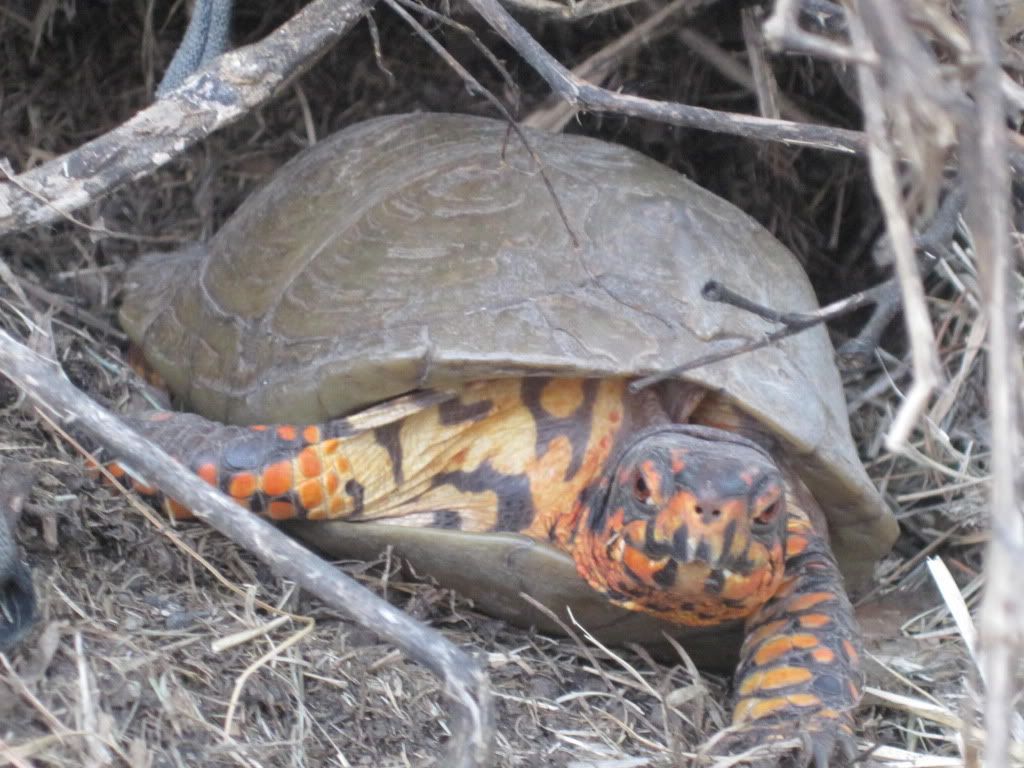 Eleanor and Margaret digging/waiting for me to dig worms
I've been keeping an eye on Eleanor these days, she's laid eggs the past two years at this time, and it could be any day now!