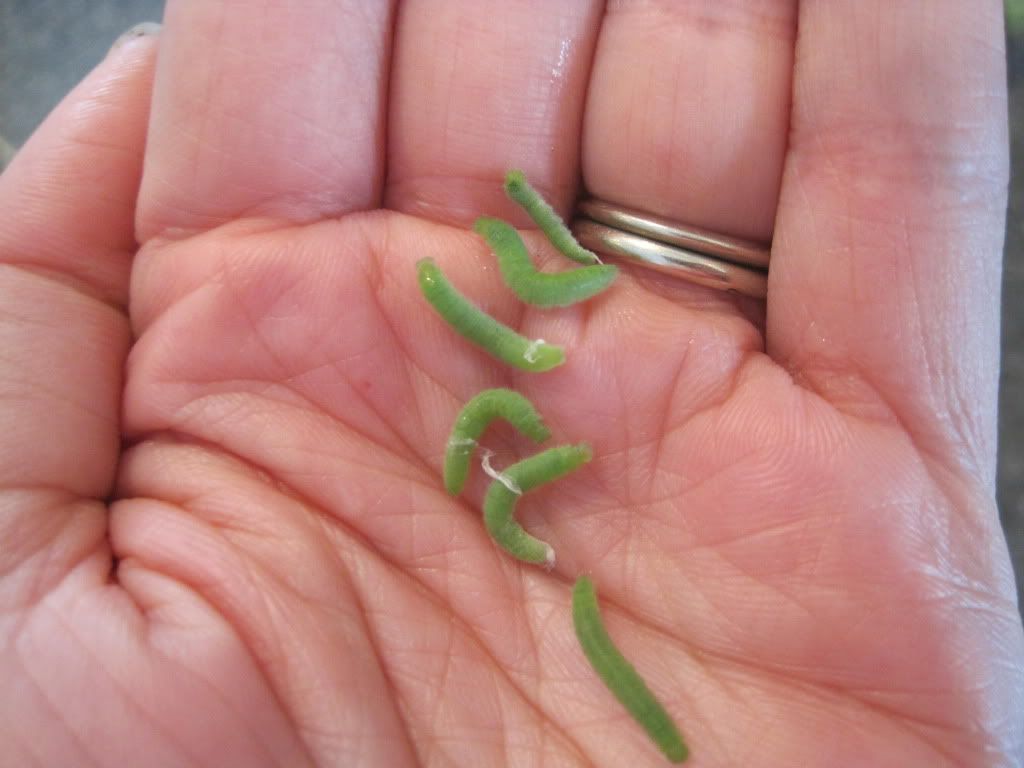 I fortunately have not had to deal with any cabbage loopers until now. Last year, my plants looked like a lace doily, and I never got any broccoli from those plants. It's nice to know that there is a place to take them when I find them though!
I spent two hours out in the garden with sprinklers and new fertilizer. I bought some new organic fertilizer and some blood meal yesterday. Organic = stinky. I had to breathe through my mouth for the whole process, but I had several of my paste tomatoes get blossom end rot, and it's been a while since any of my plants have been fed. I've done a much better job with that, and keeping the plants staked this year, but it's still a hard thing for me to remember to do!
I picked a full sized zucchini and my first yellow squash today! More peas were picked, and I'm about to go plant some more green beans. I cut all but the very newest growth out of my strawberries today, because they appear done. I did this based off of a suggestion from my great uncle, so we'll see how they do. They were looking pretty sad and diseased anyway.