Thanks for hosting Harvest Monday Daphne! If you want to check out what others are harvesting, head over to
Daphne's Dandelions
!
I harvested this broccoli yesterday, and it was added to stir fry with a bunch of other garden vegetables for dinner for three last night. I had a few open yellow flowers, so it had to be cut. This is my first year harvesting broccoli, so I am still learning when to harvest it. Hopefully I'll know better next year!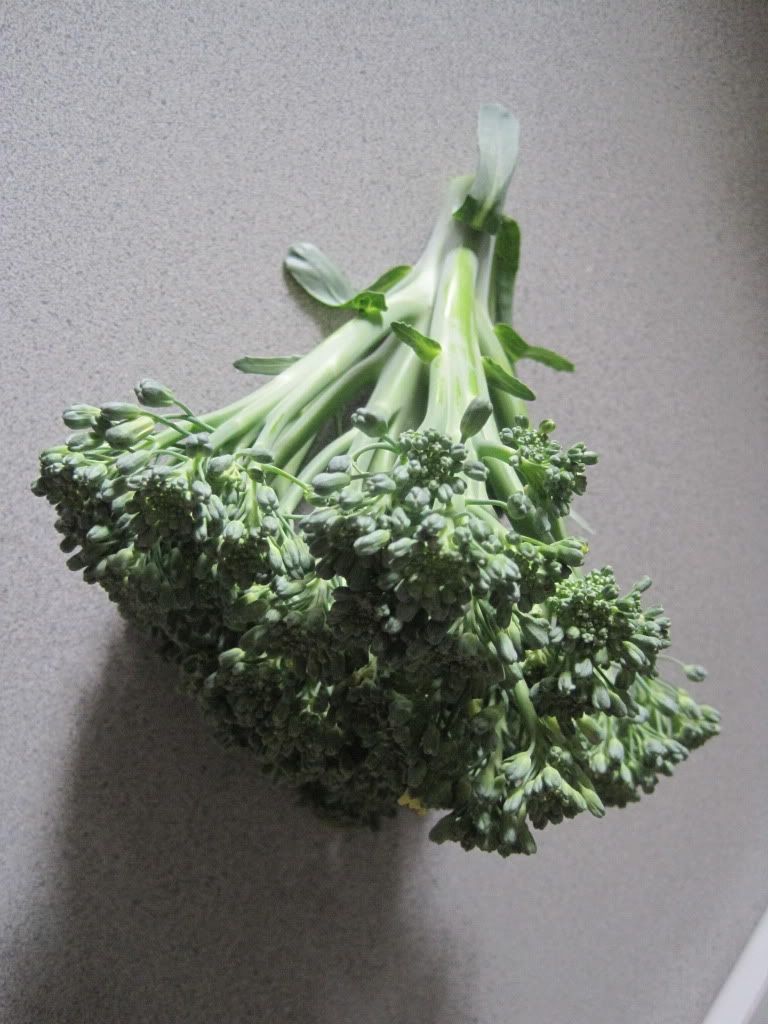 One of the snow pea harvests
Looks like I missed one in the previous harvest from the day before!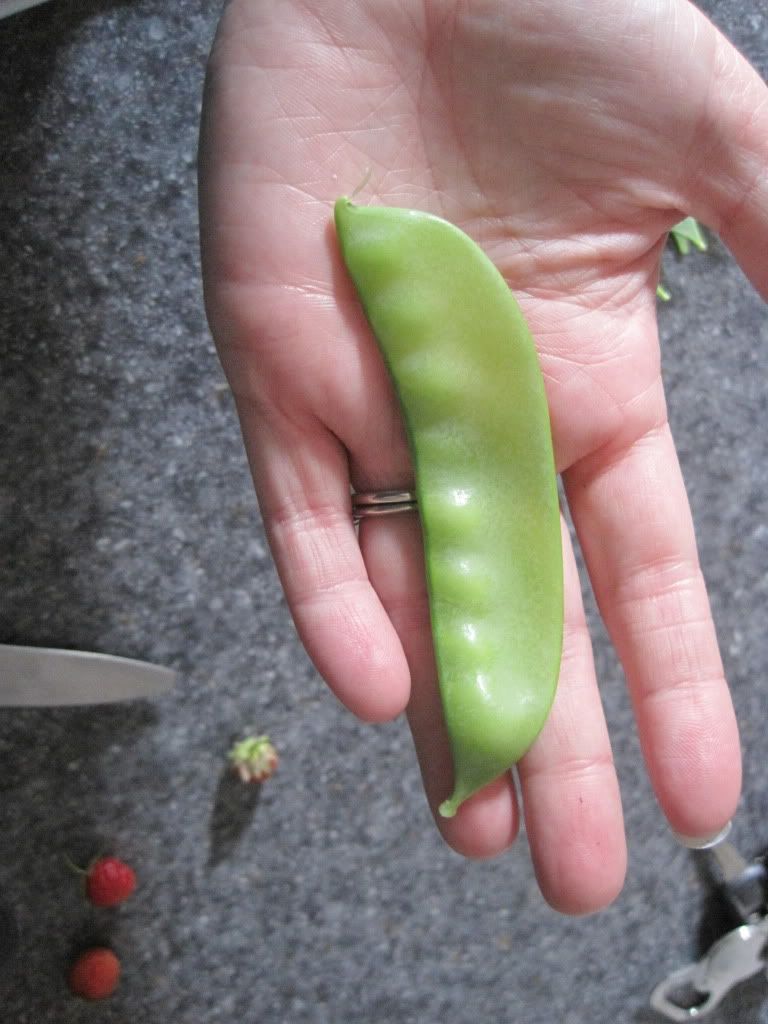 Five more heads of lettuce: 2 Buttercrunch, 1 Little Caesar Romaine, and 2 Valerie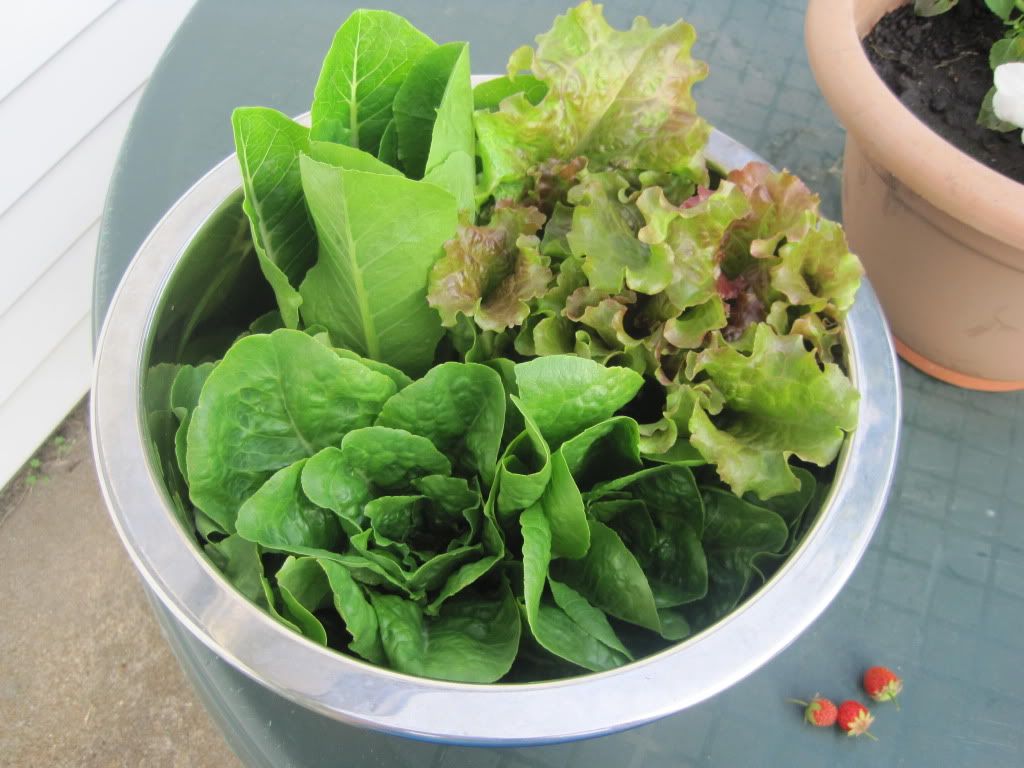 Strawberries that I shared with the neighbors, but grabbed a picture of before I took them over.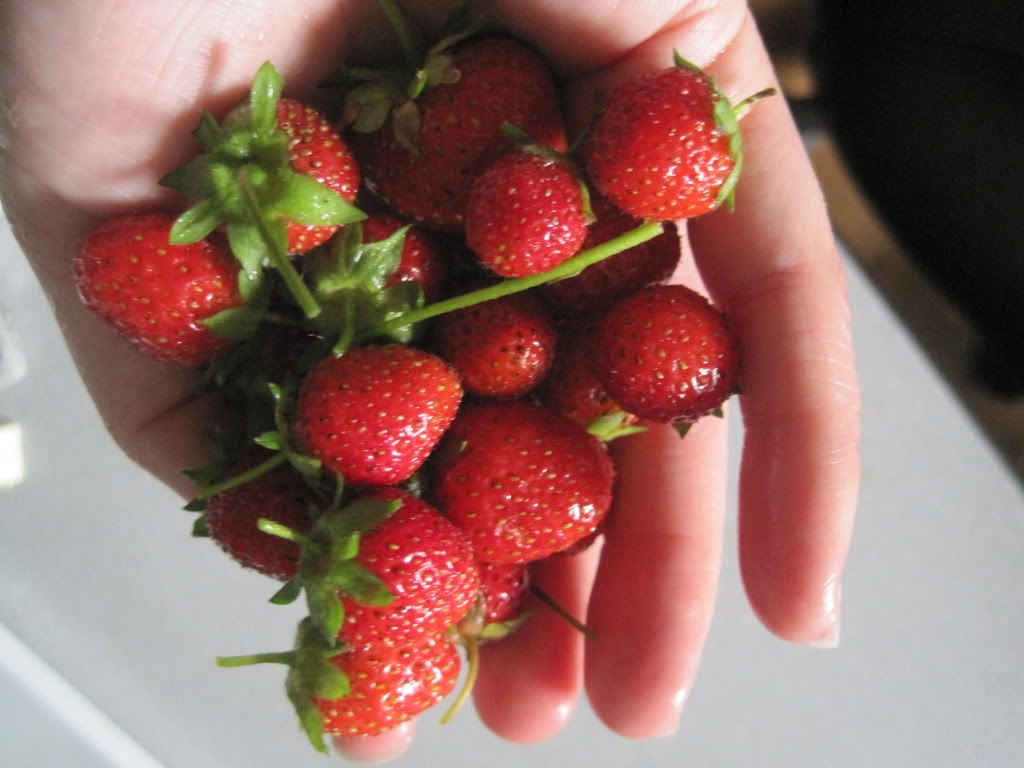 More strawberries and peas!
More peas!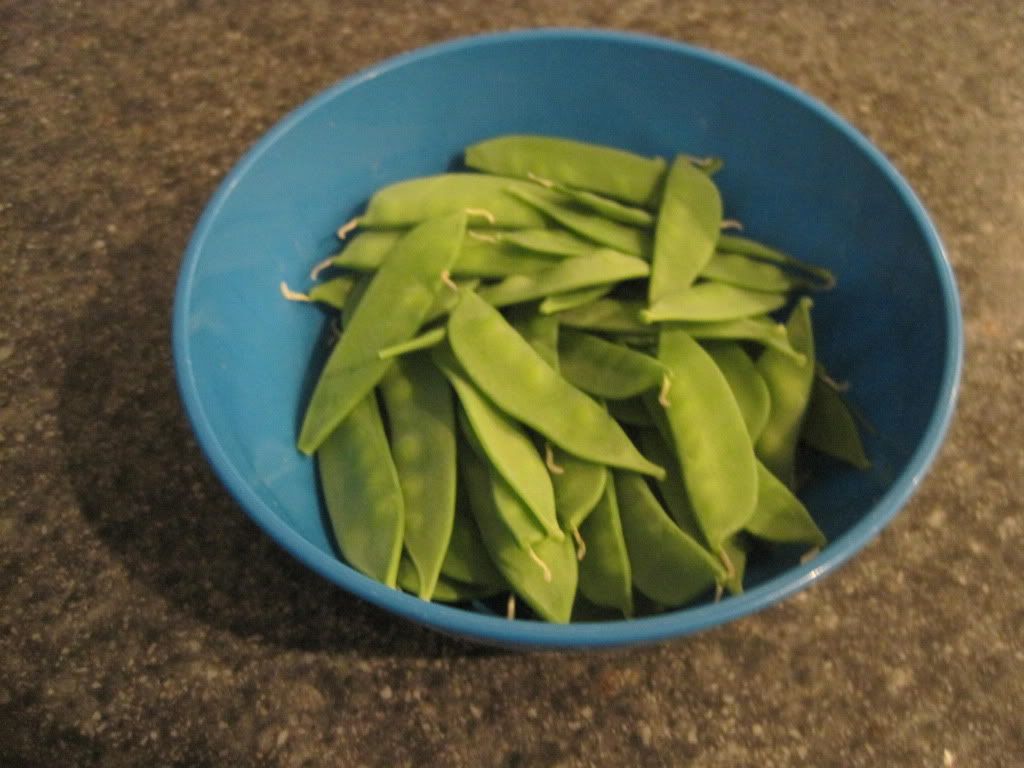 The bag of peas is for size reference only, though we ate all of them finally yesterday.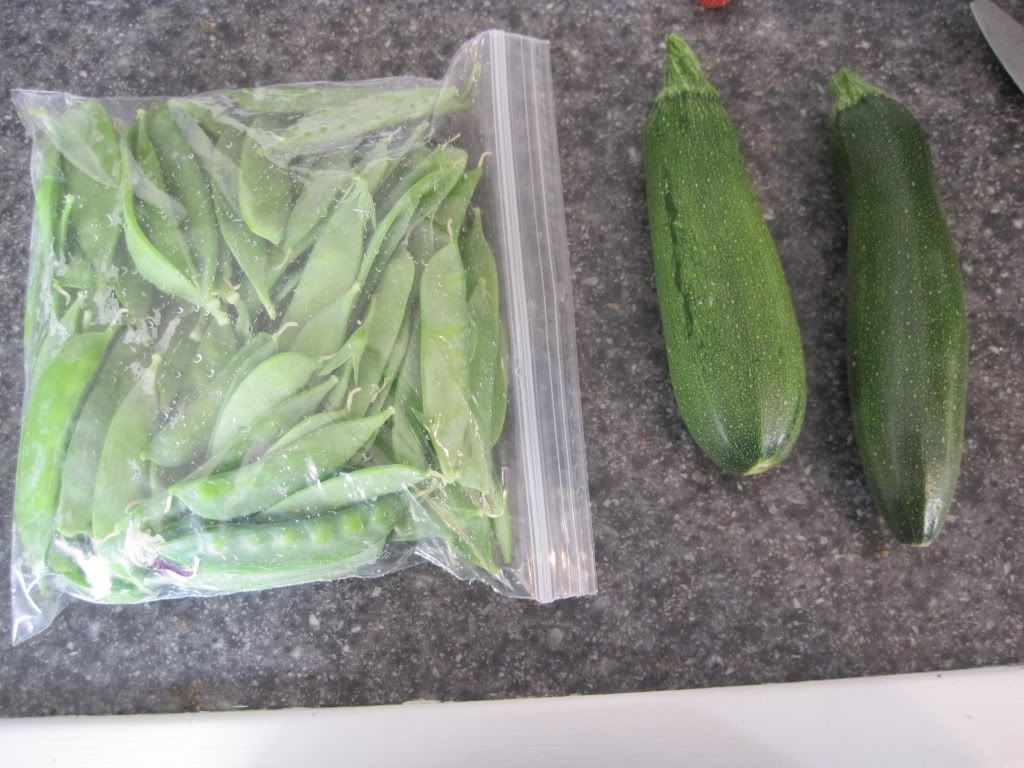 Everything green in this meal came from the garden! And there were three of us who ate it! The zucchini babies were delicious, and perfect, and tasted no different. They were small, and had the tiniest seeds in them, but that was the only difference. This meal was a very satisfying one!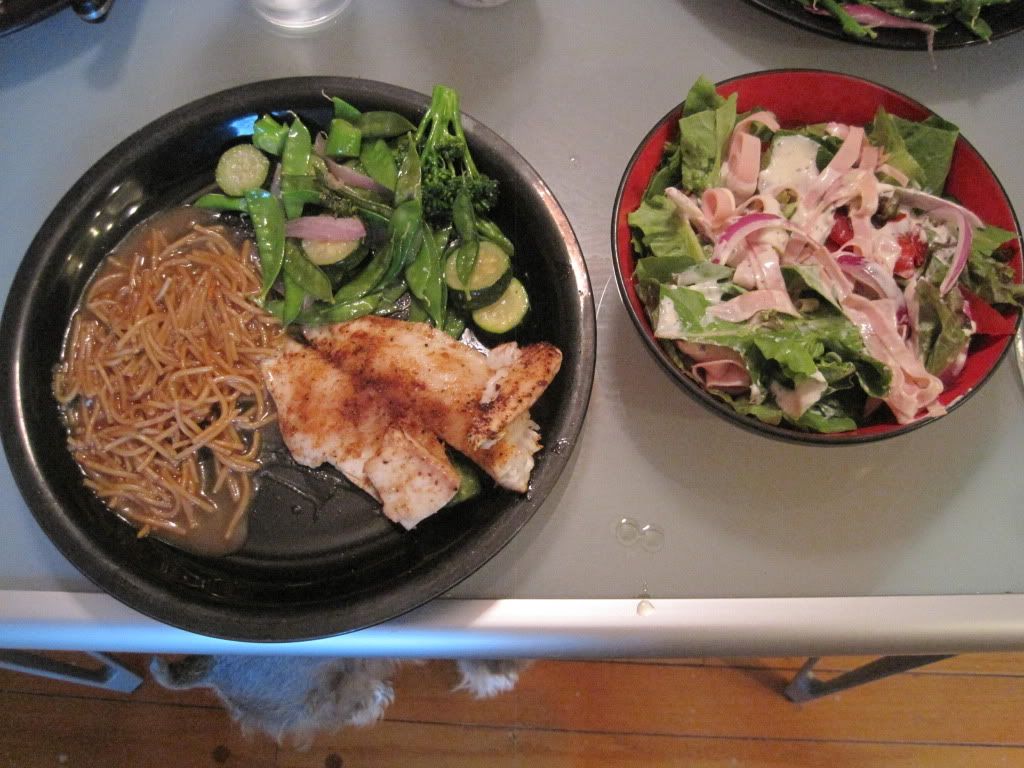 I was having a hard time remembering what I had harvested, and thought it would be a small post, but when I pulled up all of the pictures I was pleasantly surprised! This was a great garden week!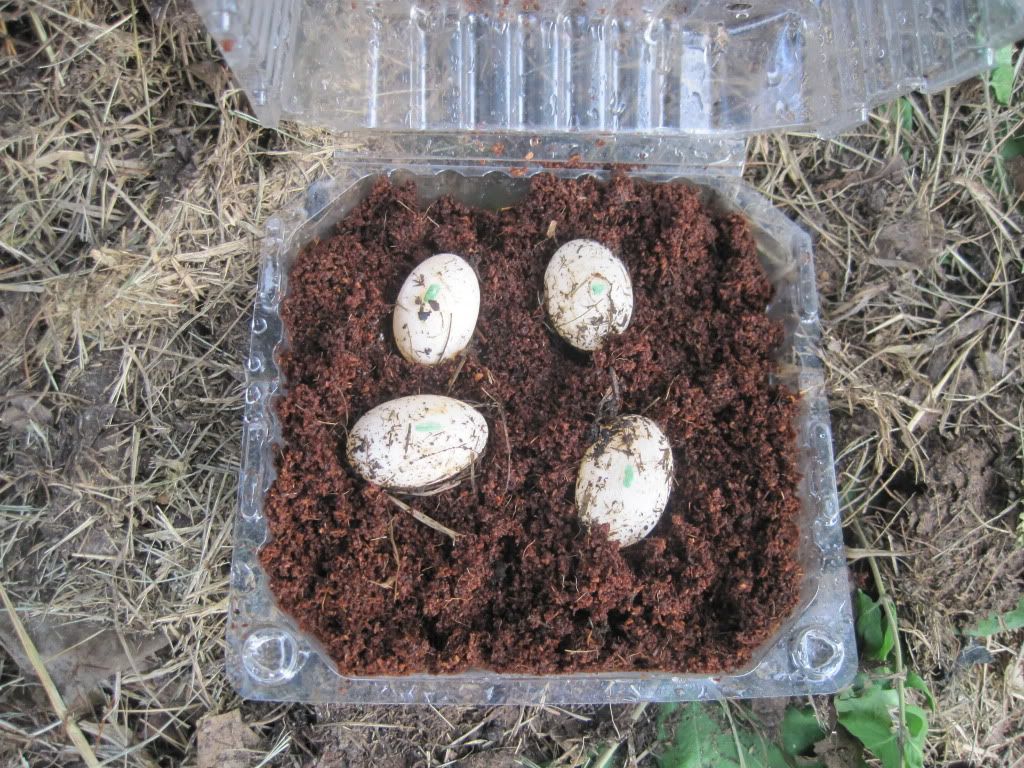 Sorry to sound redundant, but this morning I recovered another four turtle eggs! Eleanor laid 4 more last night, so that is the first time she has double clutched here to our knowledge. Multiple clutching is very normal for box turtles, we just haven't seen it happen before. Her total for the season is now up to 9, and only 19 days apart. I guess she wasn't going to be outdone by Nadine, who laid six the night before. We now have a total of 15 eggs inside. I did some research last night about multiple clutching, and found some instances where the average amount of eggs per female/season was around 11. This is the first year we've had any turtle besides Eleanor lay, but I don't know what we'd do with 44 baby turtles, not that I'm counting my turtles...