Here are some of the things I harvested, and some of the ways that I used them this past week. If you want to see what others are harvesting, head on over to
Daphne's Dandelions
! She graciously hosts this every week!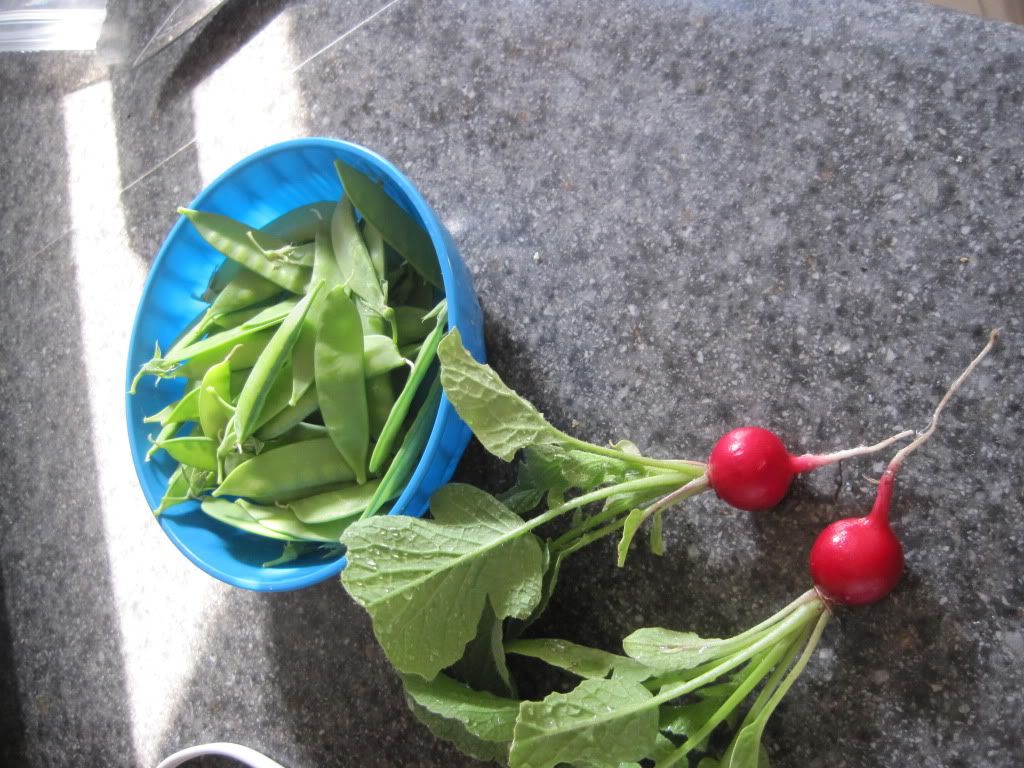 I harvested the scallions that went on this dish, but didn't get a before picture.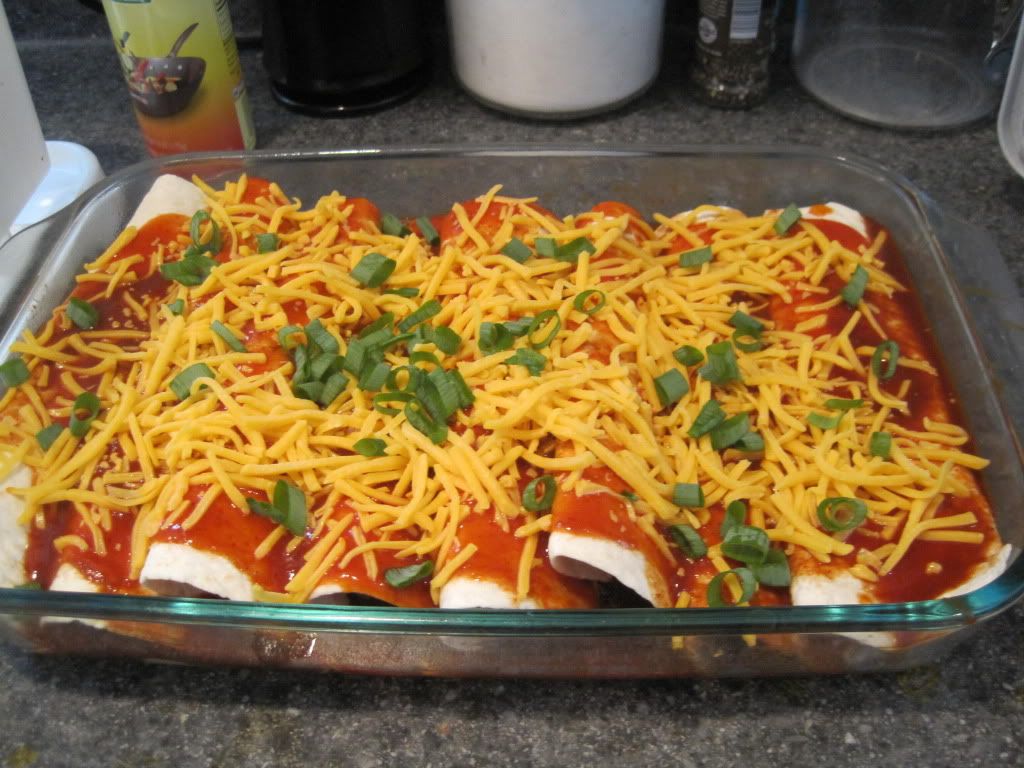 My crazy zucchini, some side shoots, more peas, and one I missed!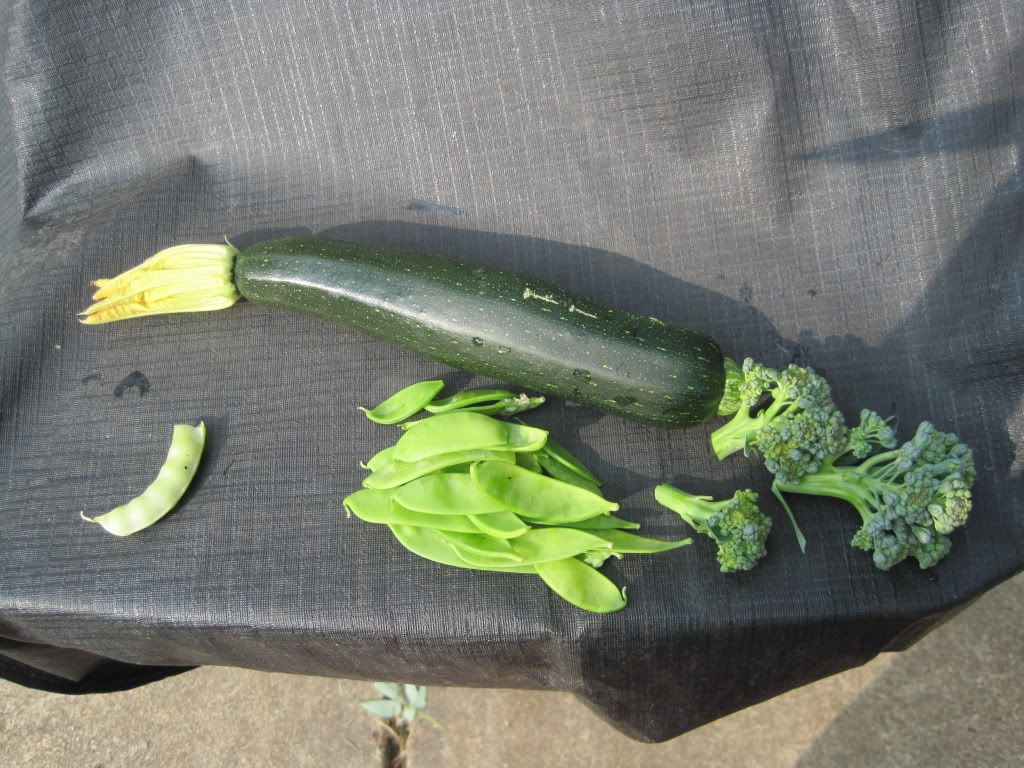 The lettuce is needing to be pretty much picked this week or next. Most are showing signs of bolting, but we've really enjoyed our salads this season!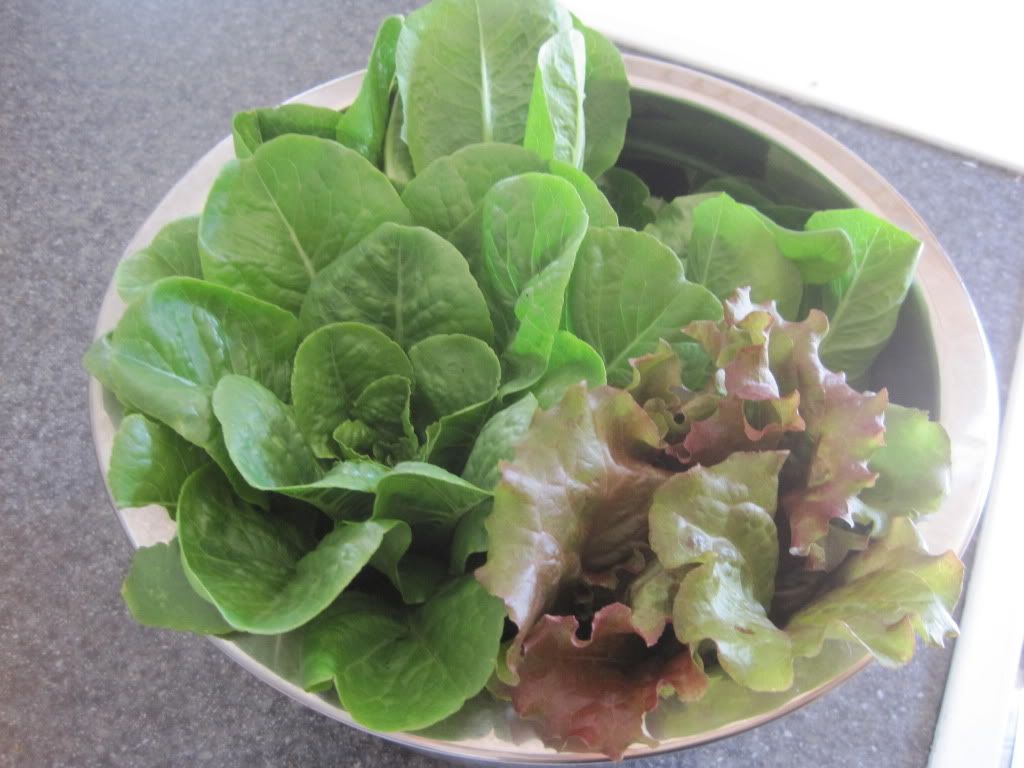 More peas, my first yellow squash, and another zucchini.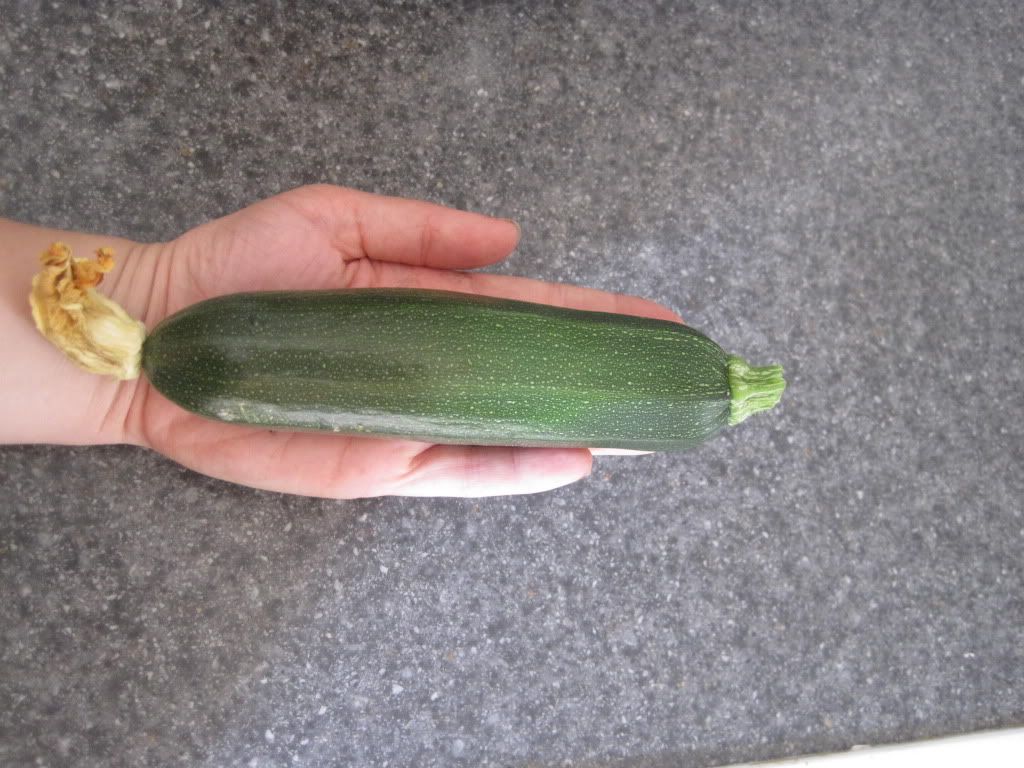 Here is the first way I used some zucchini. We tried a new recipe, and I'd share it, but we weren't thrilled with the results. We would have liked less mush to the zucchini and more crisp from the breading. It was a nice little treat, we just didn't need two whole zucchinis for it.

Yesterday, I made a delicious stir fry/chicken lo mein dish with the remaining broccoli, peas, zucchini, and yellow squash from this week, and we loved it. I forgot to take a picture of it fresh, and I refuse to take a picture of the leftovers in the tupperware. We are loving having such a fun variety of food coming from the garden! The lettuce has been my husband's favorite so far.