I can't get too upset for too long. It truly is the case here in St. Louis, if you don't like the weather, wait five minutes. The weather changes quicker than you'd think. So the snow covered garden did no harm (that I am aware of) to my garden. Here it is basking in some sunlight (the tomatoes and peppers are still safely tucked inside until potentially the weekend when we're expecting temps back in the 70s)
Before the snow was completely melted, the lettuce was hanging on...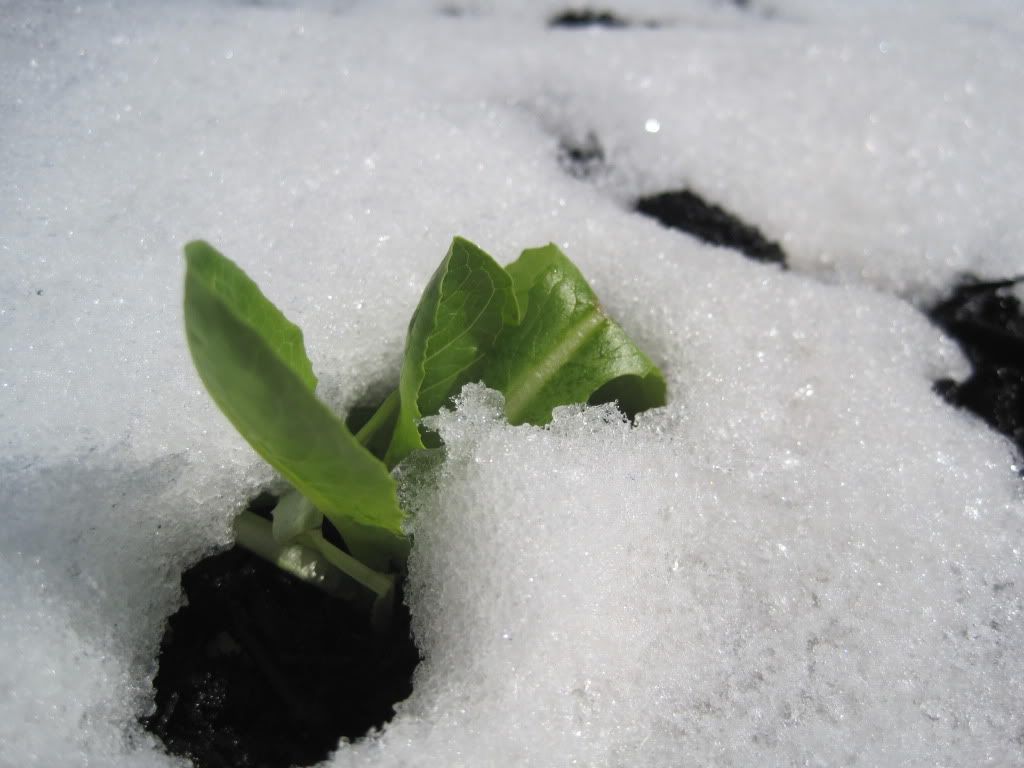 I was able to get a harvest in the middle of the snow storm for another batch of egg drop soup. I think my scallion harvests are a kind of, "in your face, snow" attempt. It's little, but it's something, and it's green.
To check out what others are harvesting all over the world, check out
Daphne's Dandelion
s!
I've got little sprouts up all over the place.
Black Seeded Simpson lettuce seedlings- I planted quite a few because it was two year old seed, looks like I'll be doing some thinning!
Spinach sprout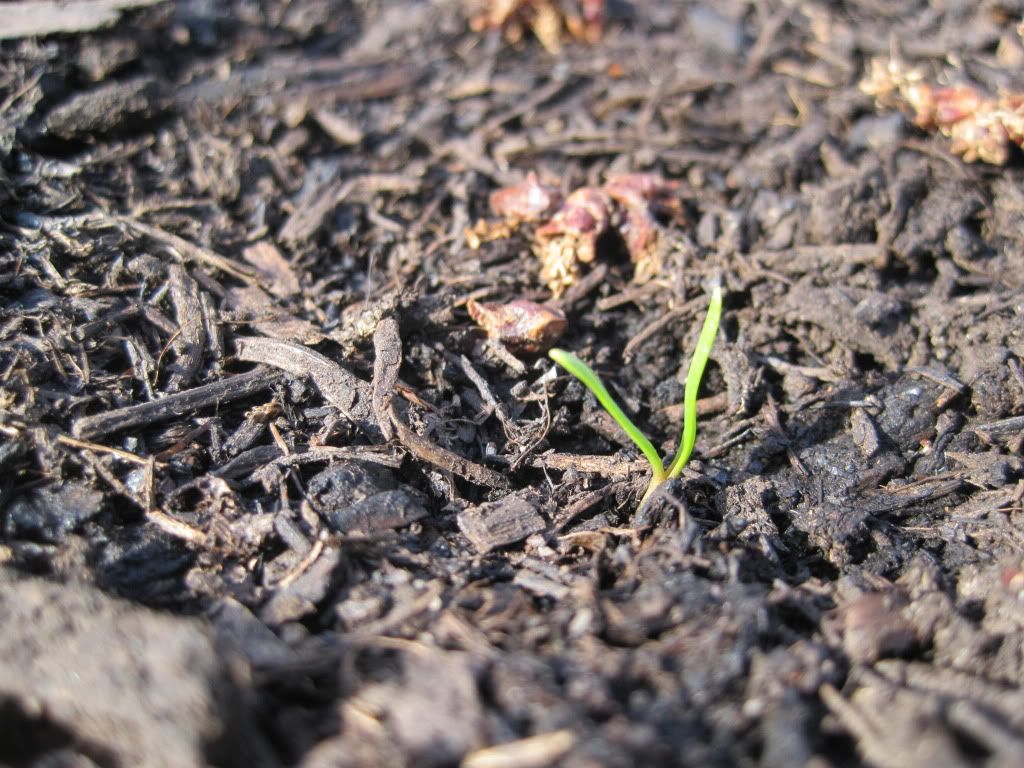 Radish sprout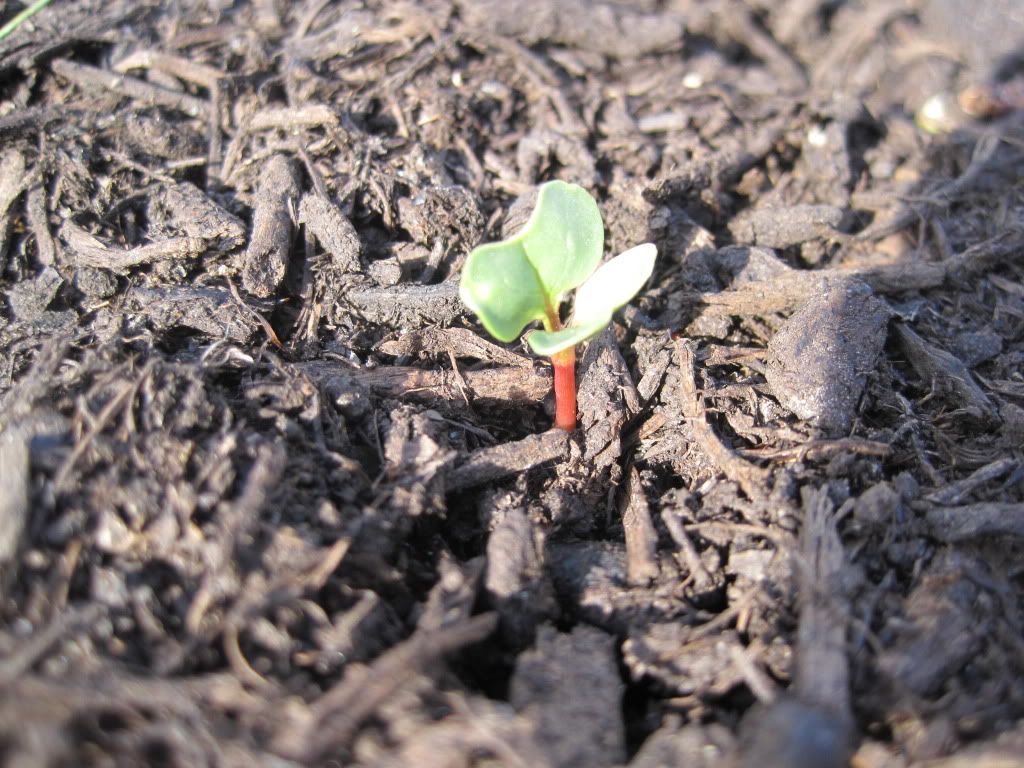 Something is already eating on one of my spinach transplants-- my spinach never got to this size last year. I'm hoping it does better with this compost! That is, if the bugs leave it alone!