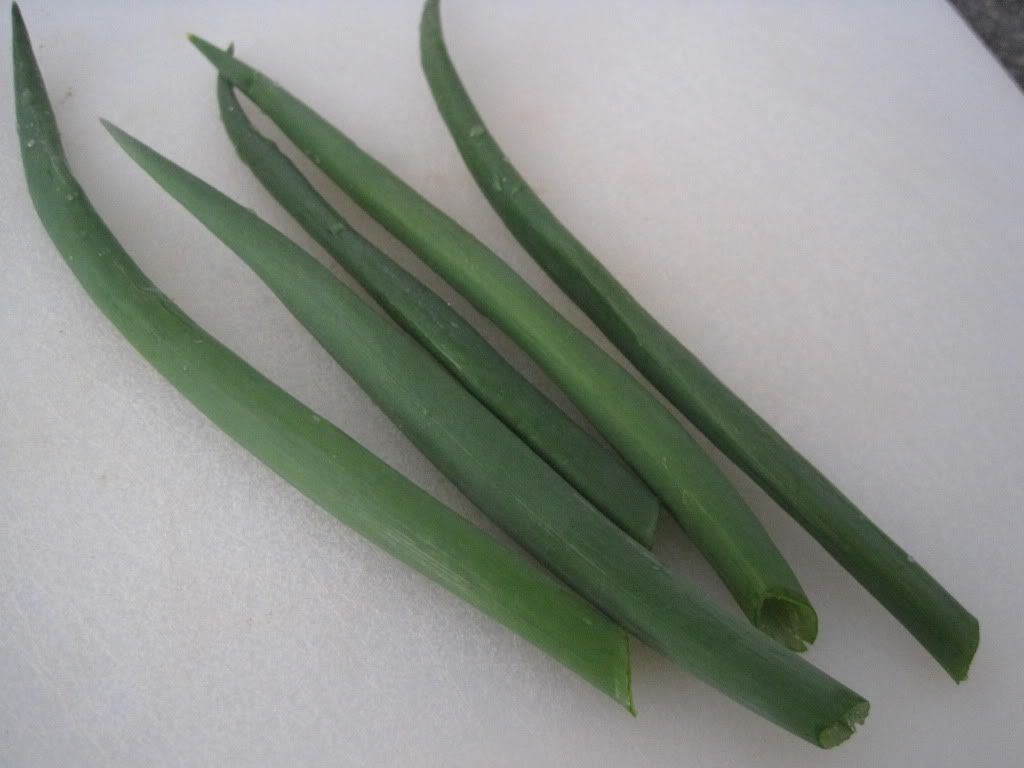 So two posts in one day for me has got to be a record. I complained about the weather, but I tried to make up for it by making a "harvest" work for lunch. I went out on the slurpy that is my back patio right now, and cut off several scallions to use in my lunch, egg drop soup. I had no idea that these would stick around for the winter, and I was just plain too lazy to pull them at the end of the season. I should have known, since they're called
Evergreen
Bunching Onions. As measly as it is, at least I have something positive to write about! Also, Happy Pi Day to all!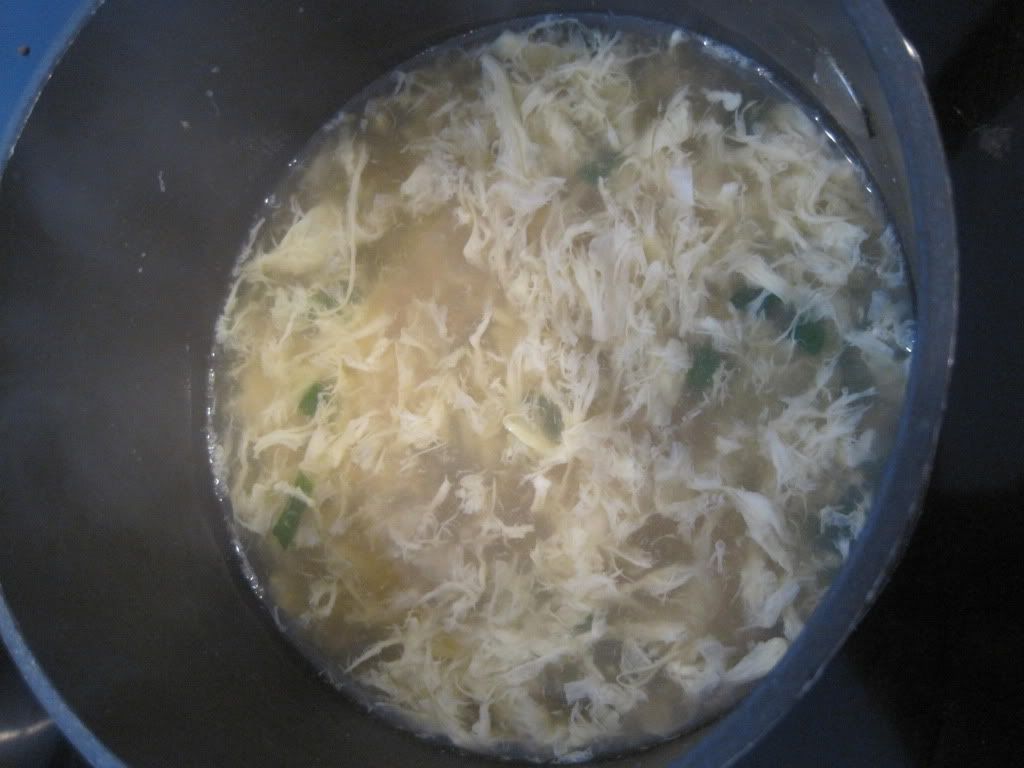 I told my husband it was Harvest Monday, and he asked if I was going to post a picture of the wings he made the other night. I told him we didn't do any harvesting there, but he still thought they were pretty awesome, and I have no qualms with boasting on my husband's amazing cooking skills. So here was Saturday's dinner, some INCREDIBLE wings my husband made for us!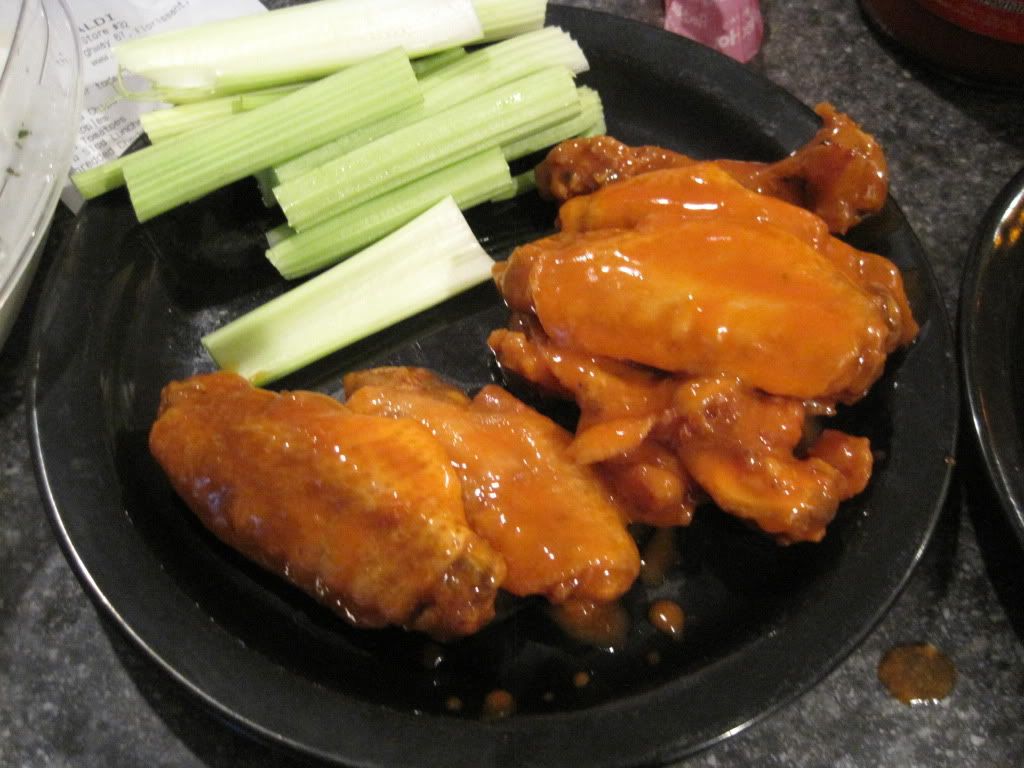 Check out everyone else's harvests, or how they're using old harvests at
Daphne's Dandelions
!