So, I was sorting through my tomato plants today, to separate out for the different people that I grow for because I was planning to hand them out on Sunday. I'll see most of them that day, and within the next two weeks they should be completely safe to be in the ground.
I was pretty disturbed when I found this along the stem and up some of the branches. Can anyone identify this? I am afraid it's a fungus, and that I'm going to be out of luck with my tomatoes this year, because I don't want to INTRODUCE a disease to the soil. Anyone who can offer help would be appreciated! I can "scratch" this off with my finger nail, and it almost feels gel-like, watery almost.
Click on any of these to enlarge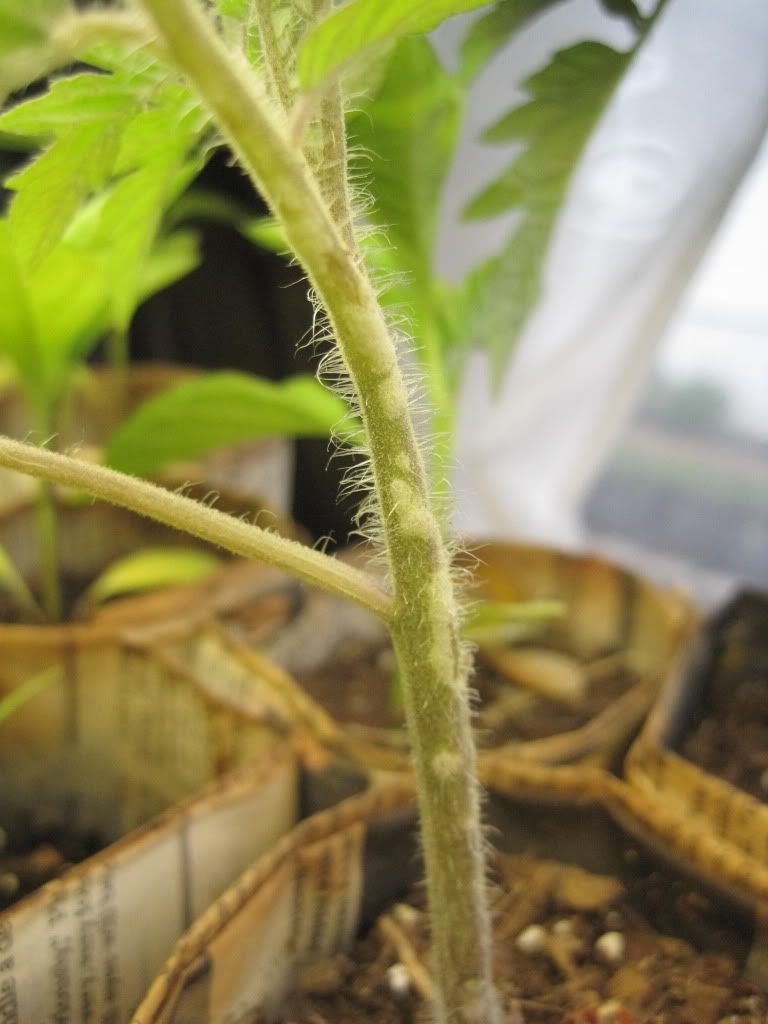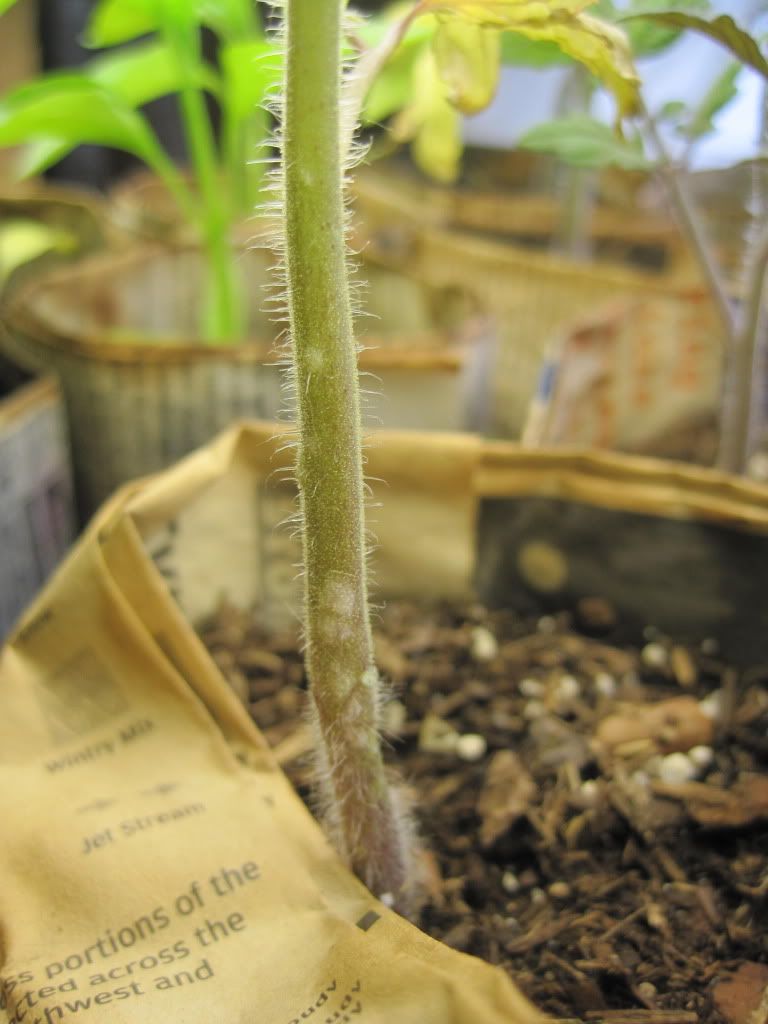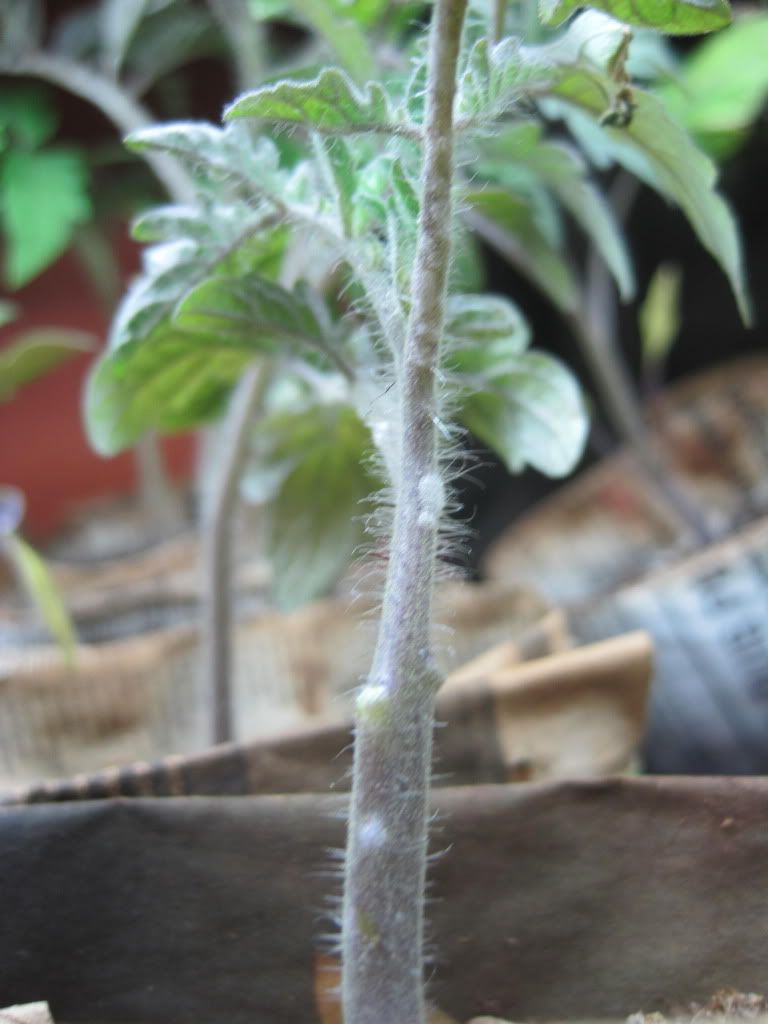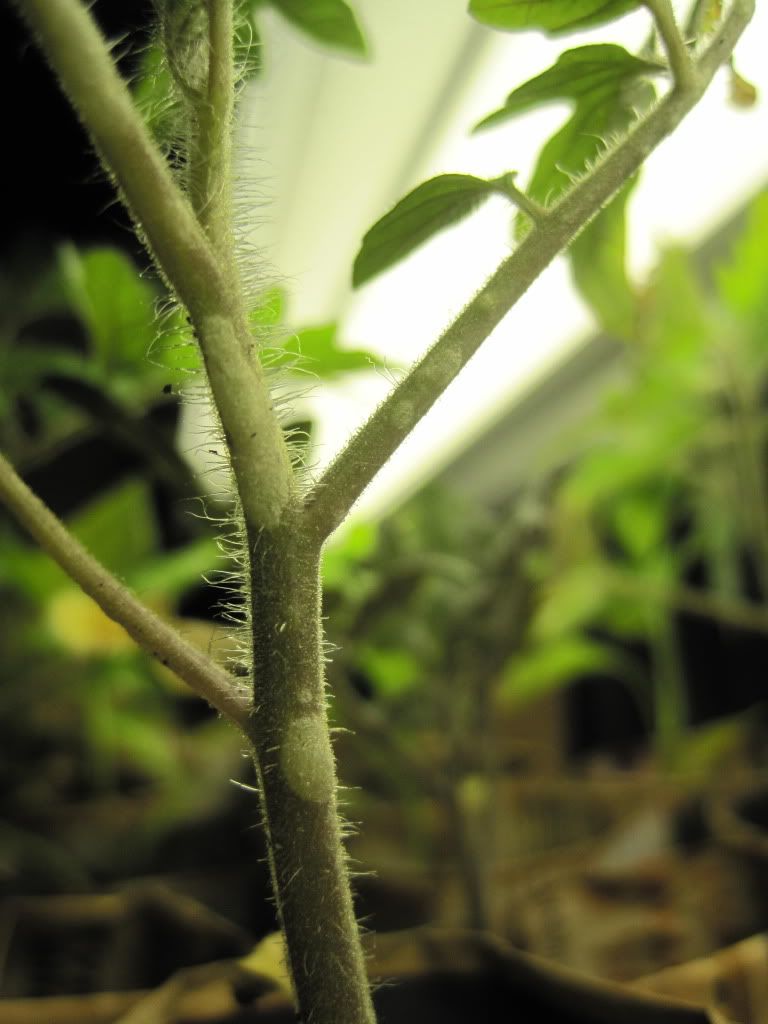 Also, we're getting unrelentless storms this week. Here's a picture of the hail from today...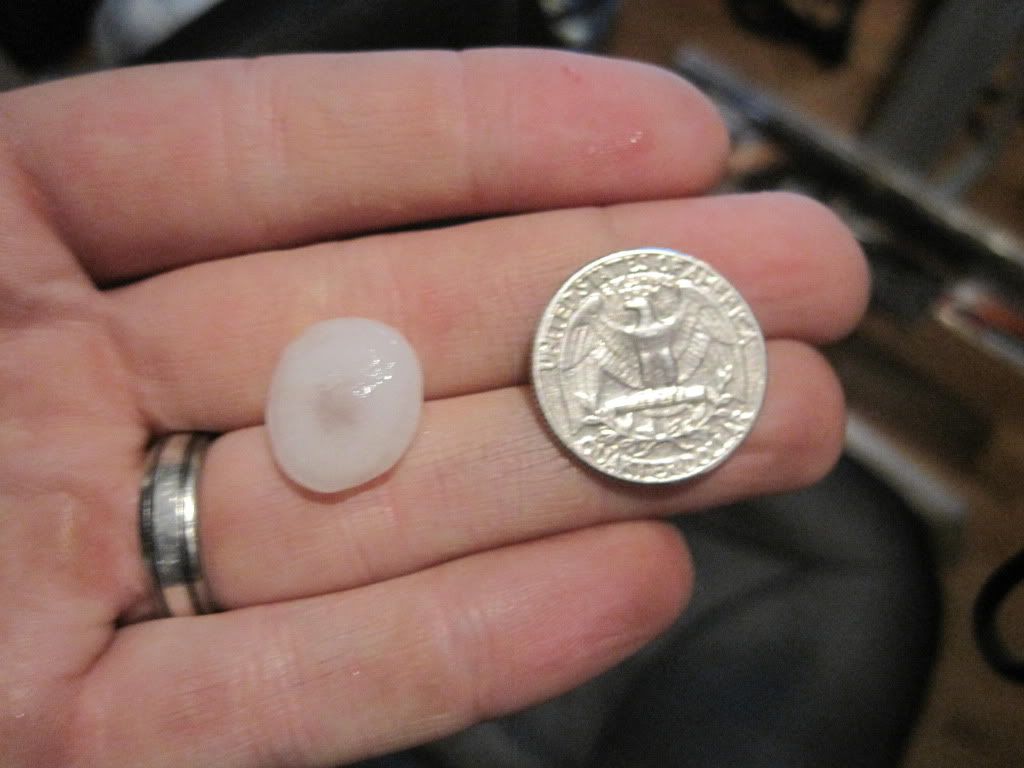 I got to garden with another friend right before the onslaught of this storm. I'm really excited about how cute her garden is going to be! I love how beneficial having a "trend" like gardening can be!