Thanks for hosting Harvest Monday Daphne-- head over to her blog
Daphne's Dandelions
to see what others are harvesting!
A few of the things harvested in the past week!
Bell peppers and bush green beans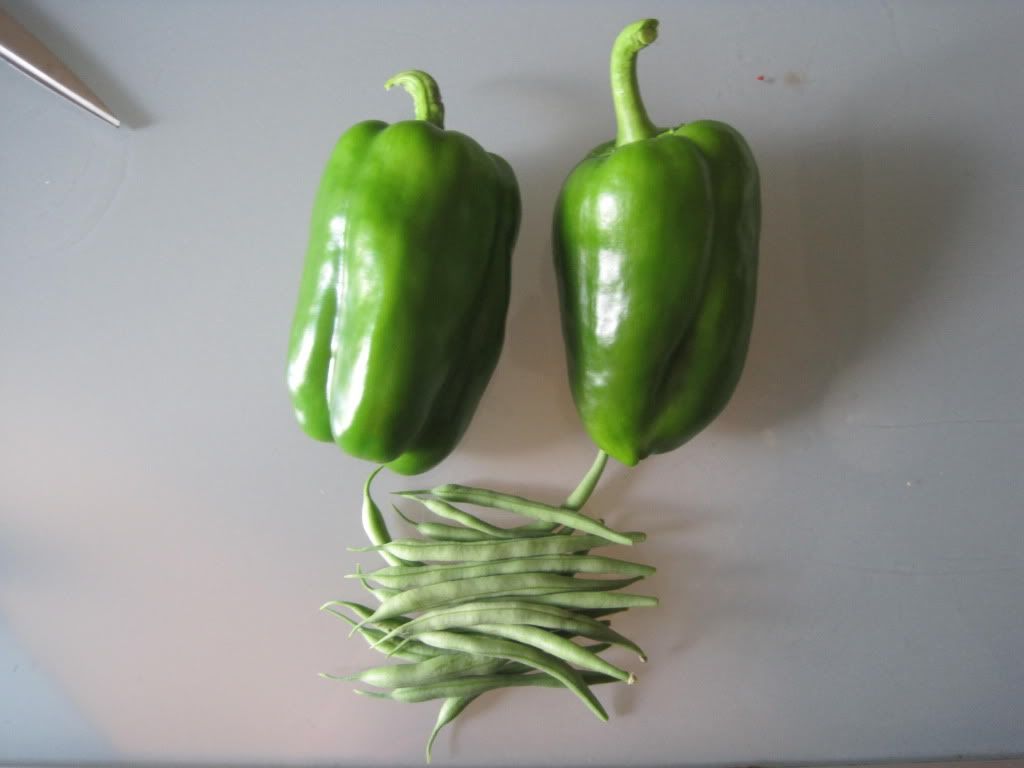 Funny zucchini (another unpollinated-- though it has seeds forming in the FLOWER... picture below), basil and another bell pepper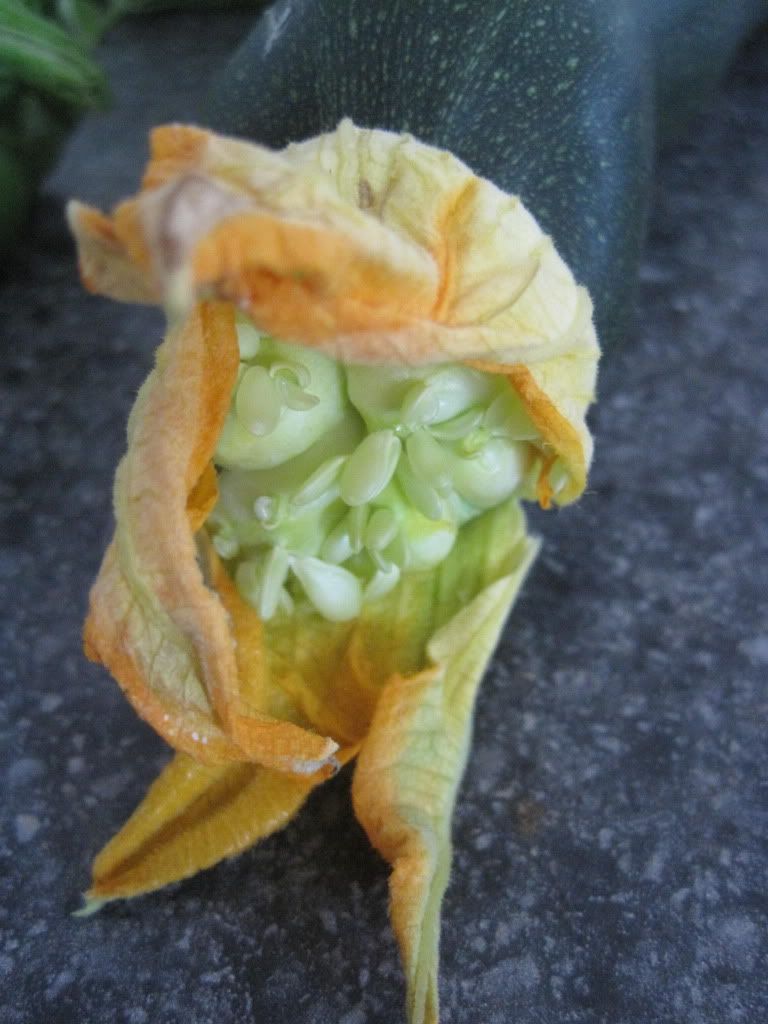 I promise, this blossom NEVER opened... I tore it open!
A handful of cherry tomatoes (Sweet 100, Sweet Million, and Sundrop)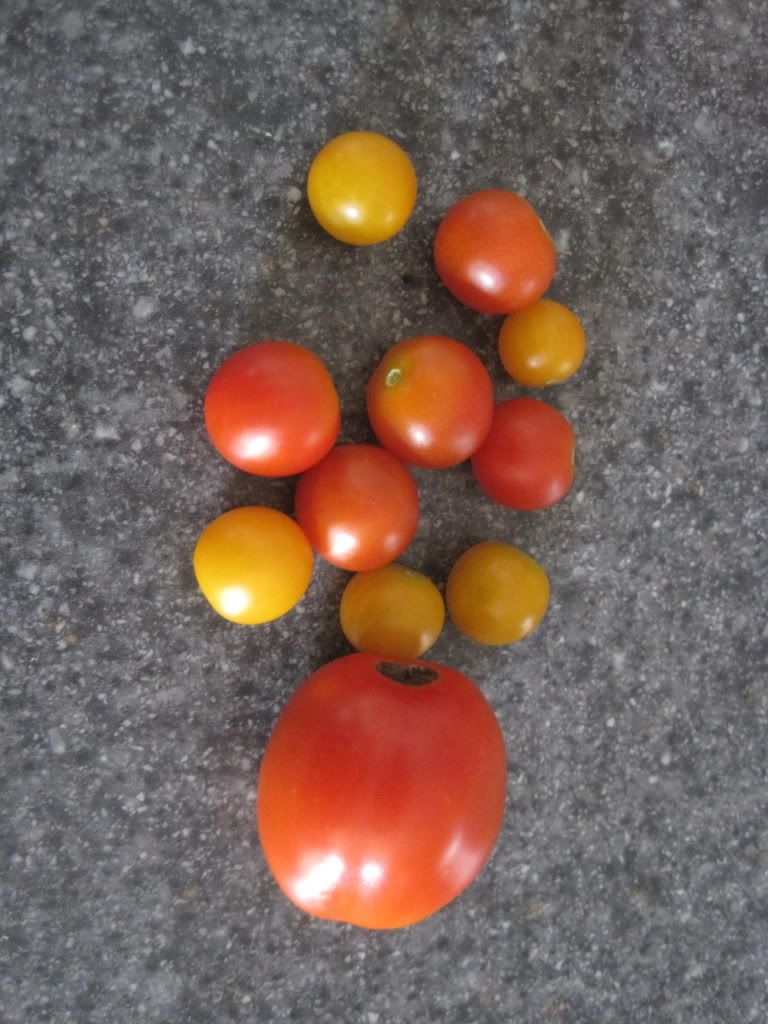 I'm loving the start of the tomato season!